Please return your school library books by Wednesday May 19th!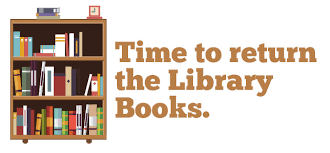 Elections for Class Officers and Student Council will be held tomorrow May 18th

Miss Pals Classroom olympics celebrating 300 Bark cards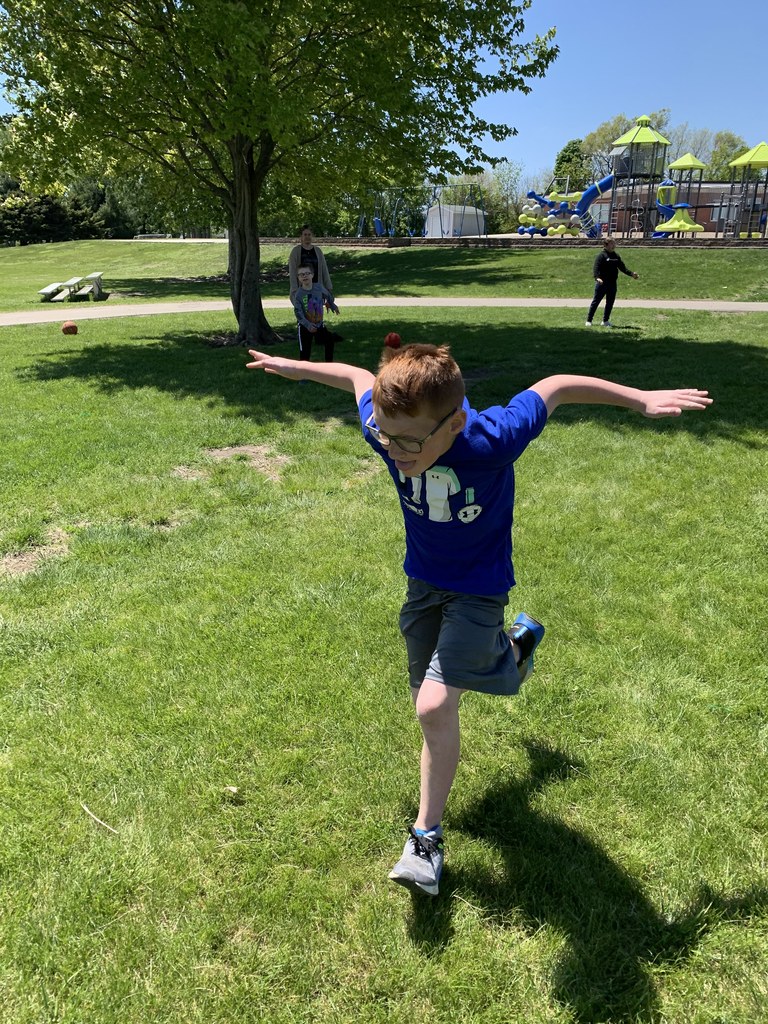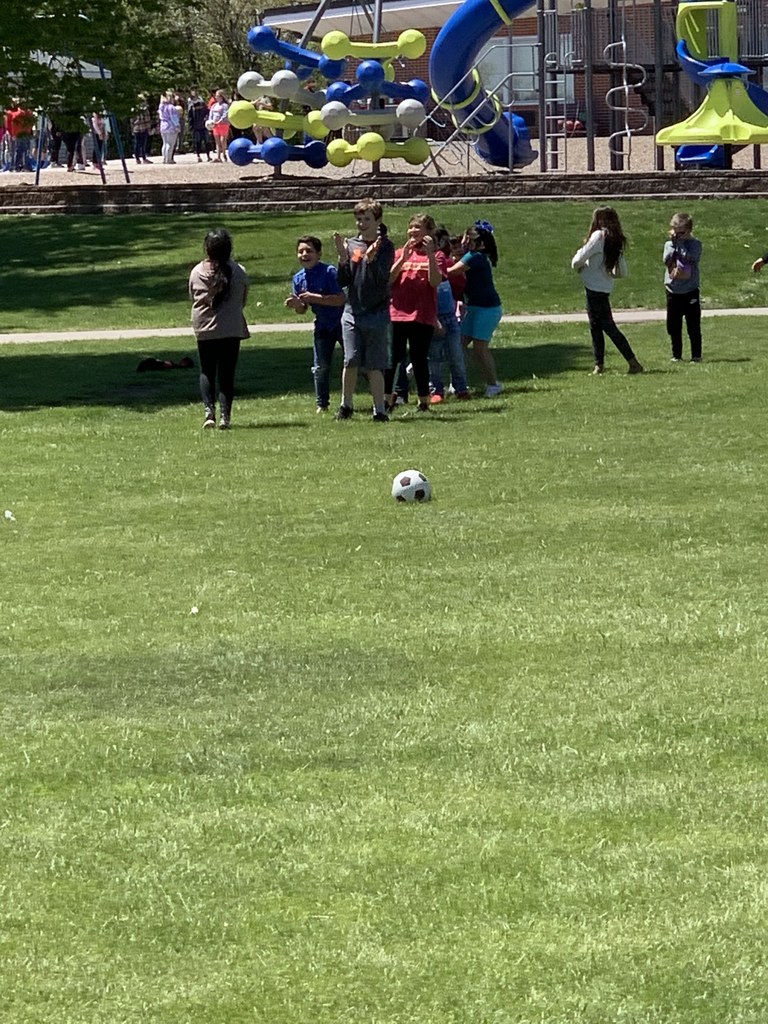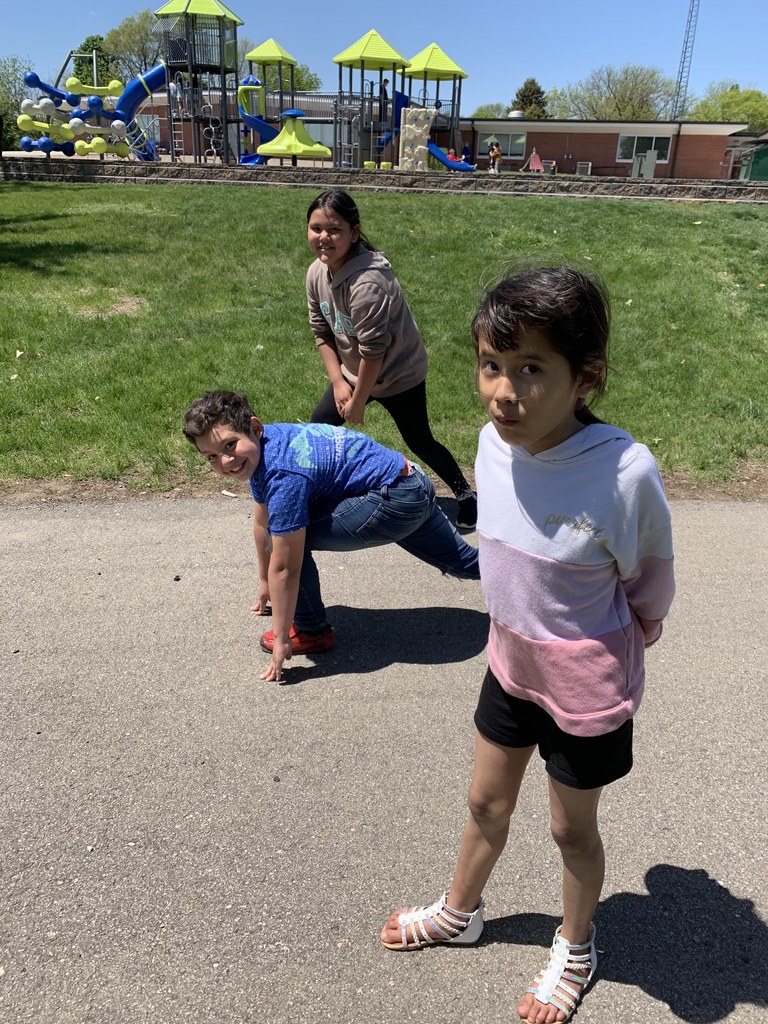 Mrs. Johnson's 2nd Grade class showed off some of their artistic skills with some chalk time for their count down to the end of school!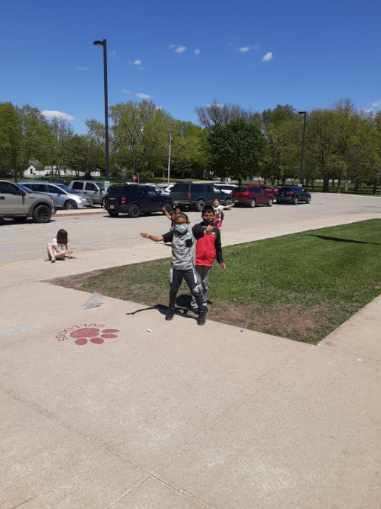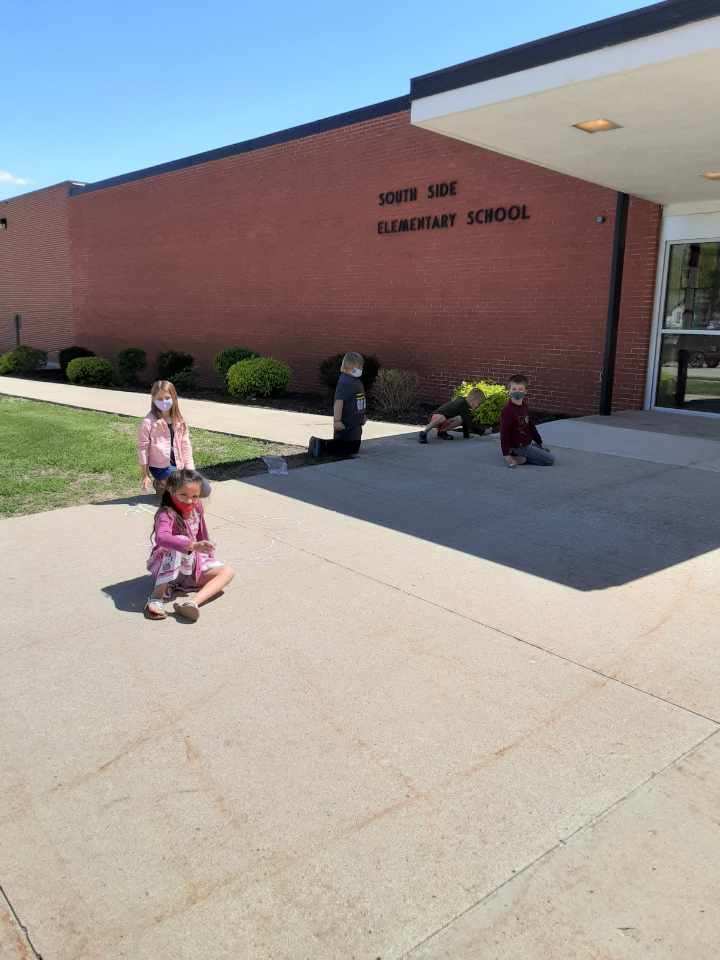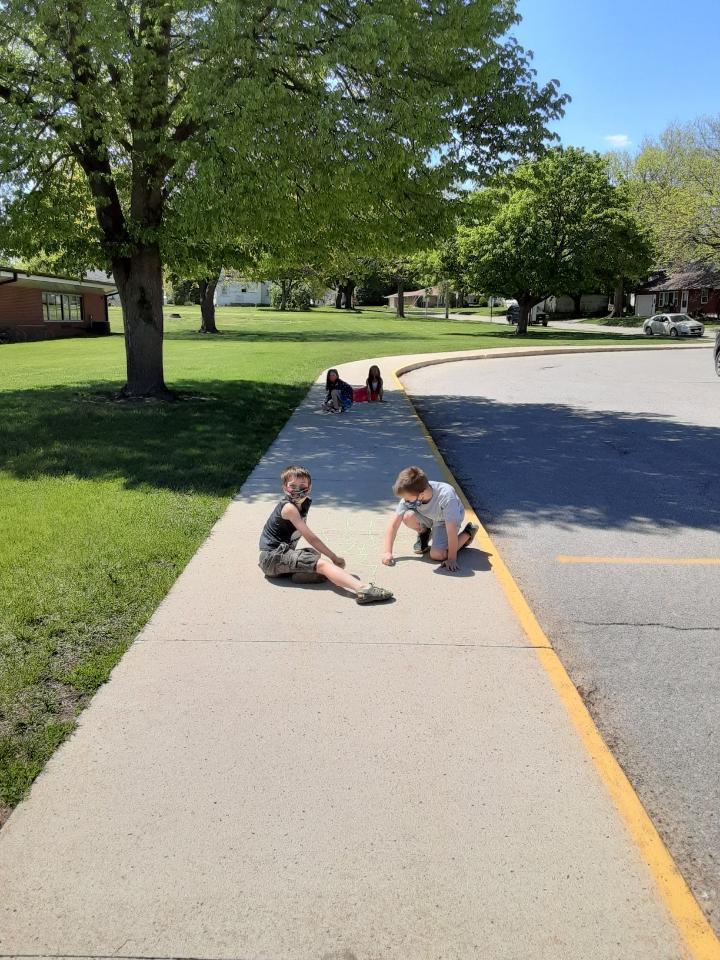 Congratulations!! Our Boys 4x100 team qualified for the State Track Meet - Max O'Dell, Tomas Cavazos, Tony Valenzuela and Tate Schmitt (Logan Pfeffer and Bryan Flores as alternates) ANDJordan Severs qualified in the 400 meter hurdles. Great job boys!


EVENTS for May 14th - - Boys Sectional Golf Meet at Pin Oaks Links Golf Course, Manchester - starting at 10:00AM Girls Golf Meet at Hampton Country Club vs. Waverly-Shell Rock - start time 4:30PM GOOD LUCK BULLDOGS!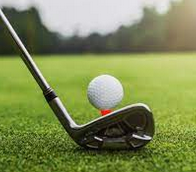 P is for PARACHUTE!!! Mrs. Toomsen's class made parachutes for the letter P in their ABC countdown to the end of school. It was a little windy but they still had fun testing them by dropping them off the top level of the playground!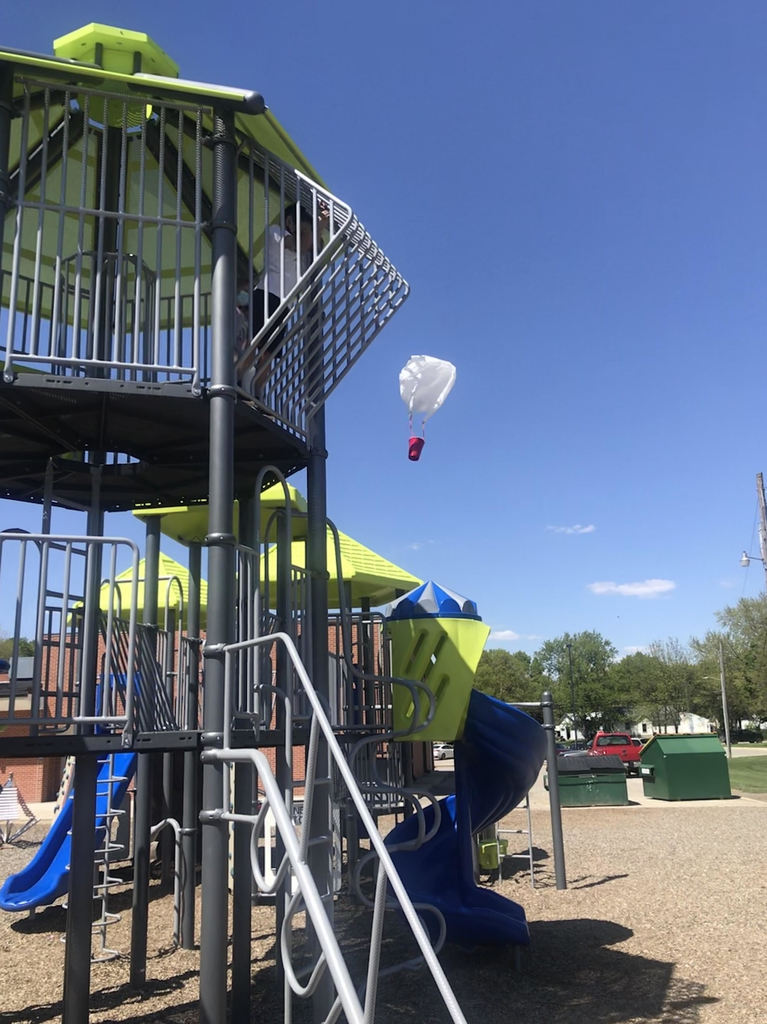 CONGRATULATIONS!! The Construction Trades class from H-D-CAL came away with the top rating in the Design-Build Competition on the NIACC campus on May 12th. There were 9 teams who came to build a Garden Pergola in a 4 hour competition where judges rated the teams on their abilities, teamwork and overall quality. Mr. Harms' students involved in this project were: Isaiah Nolte, Jakyb Kapp, Jose Castro and Michael Sosa. The pergola is on display at the H-D football field and will be for sale for $1,800 OBO. Interest in this project please advise questions to Mr. Harms at
dharms@hdcsd.org
The proceeds will be used for purchasing tools for the program. Great job Bulldogs!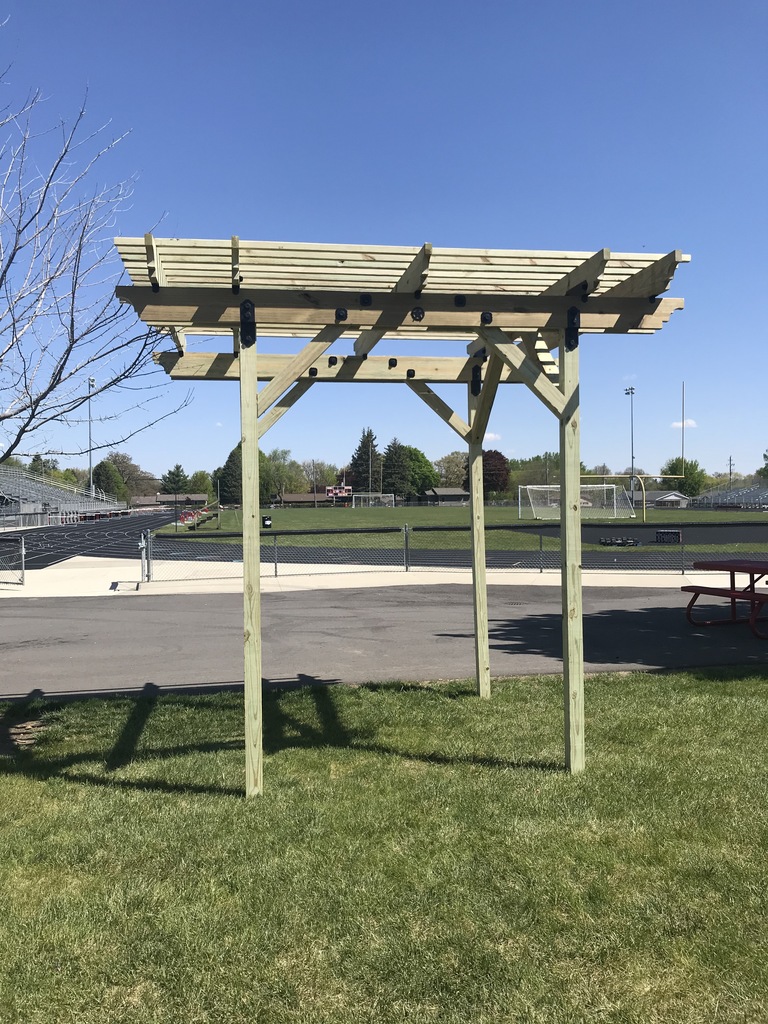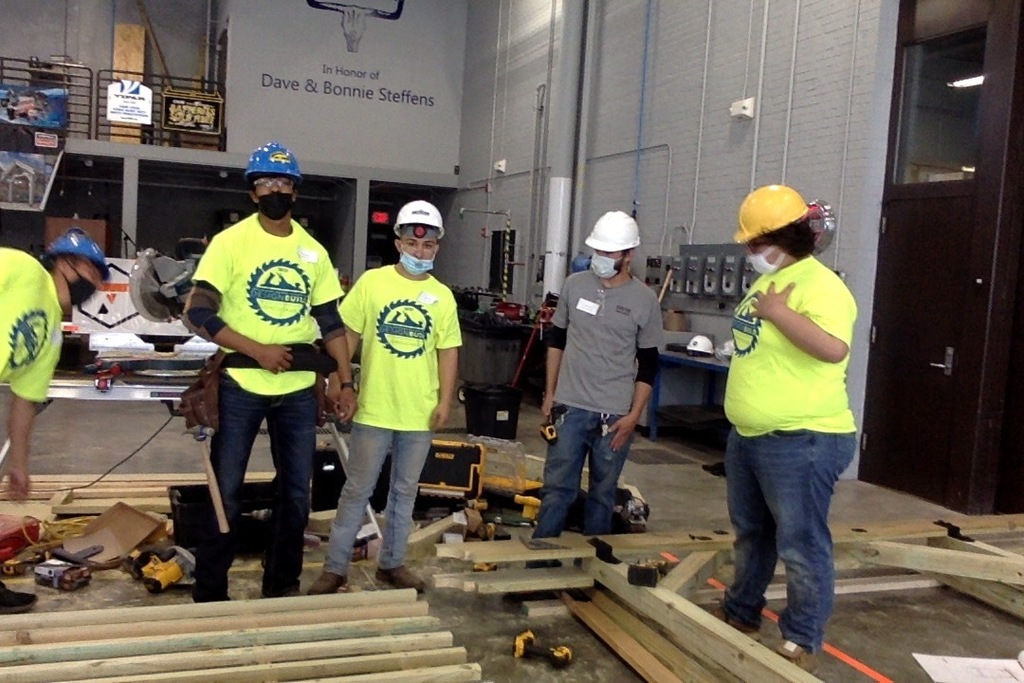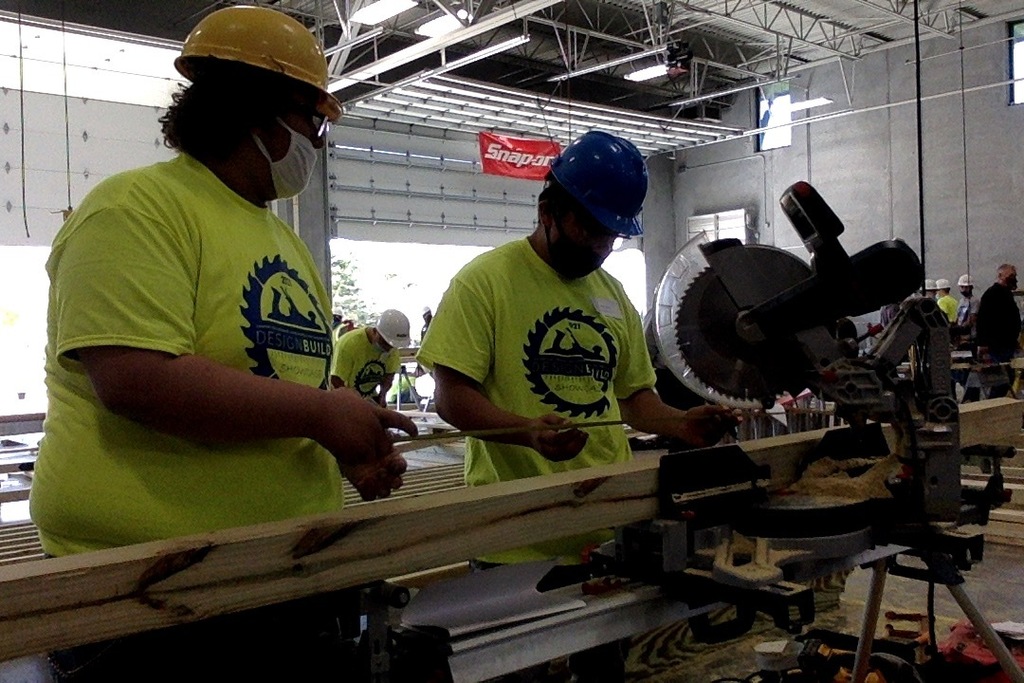 EVENTS for May 13th - - **Girls and Boys Track District Meet at Nevada High School - start time at 4:00PM. Tickets NEED to be purchased at
https://www.iahsaa.org/tickets/
only. There will be no spectator limitations for this event. FANS: Must wear a mask while entering the facility, purchasing concessions & using restrooms. Also when not able to socially distance. **Girls Tennis at Saint Edmond High School - start time 4:30PM **Boys Soccer match at Denver High School - start time 6:30PM GOOD LUCK BULLDOG ATHLETES!!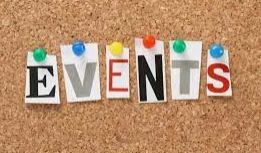 Events for today - May 12th - - Boys Tennis Districts at Wartburg College with a start time of 9:00AM - GOOD LUCK BULLDOGS! Fine Arts and Honor Society Awards Night at 7:00PM at the H-D Gymnasium * Students that will be honored at this event were emailed previously to attend this event. Immediate family is permitted to attend and masks will be required. Live streaming will be available thru
www.bulldogtv.live

Thank you to our Student Council for putting together this wall for our staff in recognizing Teacher Appreciation Week! PROUD TO BE A BULLDOG!

Tonight is the Cavalcade of Bands at the H-D High School gymnasium. Grades 5-7 will start at 6:00 PM and then grades 8-12 to follow starting at 7:00PM. Spectator guidelines are: Households or 2 spectators per participant. Masks will be required for this event. There will be a live streaming of this at bulldogtv.live

Congratulations to the Girls Golf Team on their 5th place finish at the conference meet yesterday! Each girl played well and should be proud of what they have accomplished so far this year. Keep up the good work! ~ Coach Moorehead

EVENTS FOR MAY 10TH - - Girls Golf NCC Tournament at Mason City Country Club - start time 10:00AM Boys Golf NCC Tournament at Fort Dodge Country Club - start time 10:00AM Girls and Boys Soccer vs. Belmond-Klemme at Hampton-Dumont High School football field - start time of girls is at 5:00PM with boys to follow. Senior Night will be between girls and boys games. GOOD LUCK TO ALL OF OUR ATHLETES TODAY!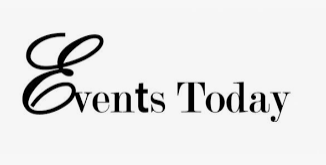 First grade has been working hard on these amazing self-portraits!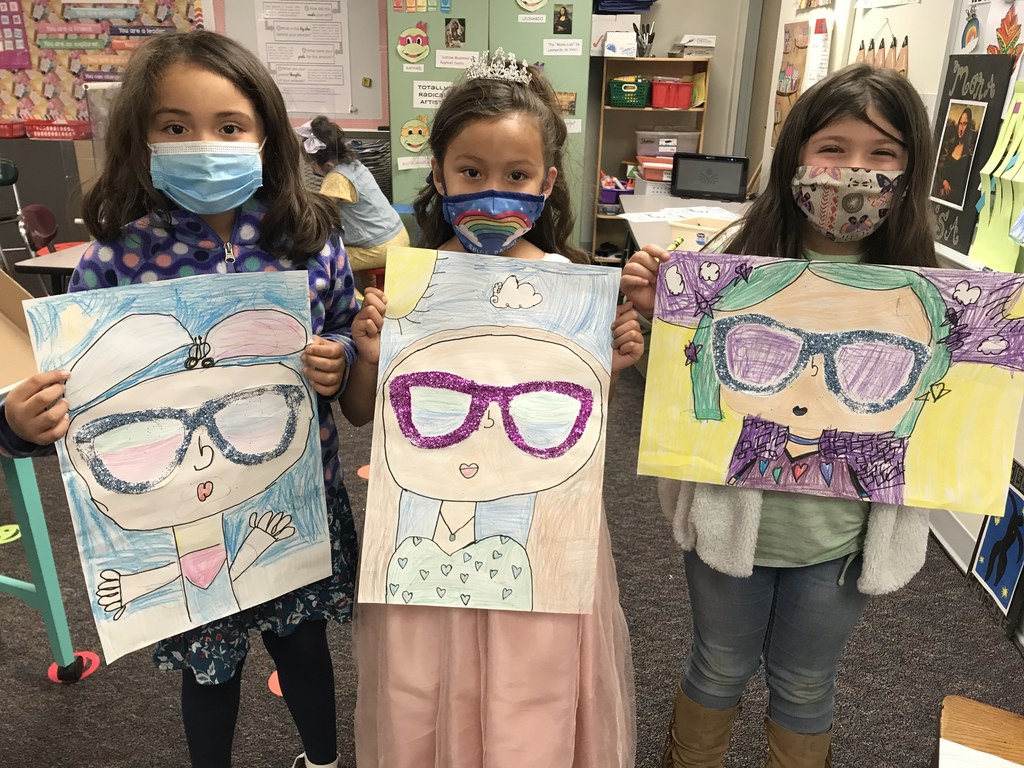 CONGRATULATIONS to our Girls track team as they had their NCC meet last night. GREAT JOB H-D-CAL BULLDOGS! Girls 100 Meter Dash - Varsity 7th place Lauren Meader Girls 200 Meter Dash - Varsity 9th place Zoe Erdman Girls 400 Meter Dash - Varsity 8th place Teaghan Bird 10th place Zoe Erdman Girls 1500 Meter Run - Varsity 6th place Lydia Maas 8th place Sydney Buseman Girls 3000 Meter Run - Varsity 4th place Lydia Maas 6th place Sydney Buseman Girls 100 Meter Hurdles - Varsity 9th place Teaghan Bird Girls 400 Meter Hurdles - Varsity 5th place Teaghan Bird Girls 4x100 Meter Relay - Varsity 7th place team - Lauren Meader, Aja Sheppard, Addy Showalter, Teaghan Bird Girls 4x200 Meter Relay - Varsity 7th place Lauren Meader, Addy Showalter, Aja Sheppard and Emma Showalter Girls 4x400 Meter Relay - Varsity 7th place Zoe Erdman, Anne Henrichs, Kennedy Pralle and Sydney Buseman Girls 800 Sprint Med - Varsity 8th place Katie Sosa, Alana Johnson, Addy Showalter and Bryce Pralle Girls Distance Med - Varsity 7th place Alana Johnson, Anne Henrichs, Katie Sosa and Kennedy Pralle Girls Long Jump - Varsity 13th place Bryce Pralle 14 place Katie Sosa Girls 100 Meter Dash - JV 3rd place Emma Showalter Girls 4x100 Meter Relay - JV 4th place Katie Sosa, Alana Johnson, Emma Showalter and Bryce Pralle Girls Long Jum - JV 3rd place Emma Showalter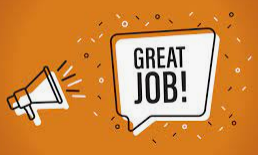 Congratulations to the following Boys track athletes in the NCC Boys meet last night. PROUD OF H-D-CAL BULLDOGS! Boys 100 Meter Dash - Varsity 4th place - Tony Valenzuela 6th place - Max O'Dell Boys 200 Meter Dash - Varsity 14th place - Malachi Robertson 16th place - Tucker Schmitt Boys 400 Meter Dash - Varsity 12th place - Eli Walton Boys 800 Meter Run - Varsity 6th place Marshal Moats Boys 1600 Run - Varsity 8th place Zayden Erdman 11 place Jayson Stevens Boys 110 Meter Hurdles - Varsity 5th place Jordan Severs Boys 400 Meter Hurdles - Varsity 3rd place Jordan Severs 6th place Maguire Flint Boys 4x100 Meter Relay - Varsity 4th place team - Max O'Dell, Logan Pfeffer, Tony Valenzuela and Tomas Cavzos Boys 4x200 Meter Relay - Varsity 4th place team - Max O'Dell, Cal Heeren, Tony Valenzuela and Tomas Cavzos Boys 4x400 Meter Relay - Varsity 7th place team - Gage Plagge, Logan Pfeffer, Cal Heeren and Eli Walton Boys 4x800 Meter Relay - Varsity 5th place team - Zayden Erdman, Jayson Stevens, Marshall Moats and Andrew Mayer Boys 800 Sprint Med - Varsity - CONFERENCE CHAMPS!! 1st place team - Max O'Dell, Tomas Cavazos, Tony Valenzuela and Jordan Severs Boys Distance Med - Varsity 7th place team - Logan Pfeffer, Gage Plagge, Malachi Robertson and Carson Hisler Boys 4x110 Meter Shuttle Hurdle - Varsity 2nd place team - Maguire Flint, Gage Plagge, Logan Pfeffer and Jordan Severs Boys High Jump - Varsity 7th place Tate Murray Boys Long Jump - Varsity 7th place Gage Plagge 11th place Gavin Meader Boys Shot Put - Varsity 7th place Carter Eastman 9th place Jakie Uthe Boys Discus Throw - Varsity 7th place Scott Harr 8th place Carter Eastman Boys 100 Meter Dash - JV 8th place Ty Uhlenhopp 12th place John Pascual Boys 200 Meter Dash - JV 7th place Kaden Eilderts 8th place Ty Uhlenhopp Boys 400 Meter Dash - JV 3rd place Tate Murray 9th place Cade Alonzo Boys 1600 Meter Run - JV 1st place Carson Hisler 2nd place Mashall Rust Boys 3200 Meter - JV 1st place Marshall Rust Boys 4x100 Meter Relay JV 2nd place team - Brody Walton, Gavin Meader, Scott Harr and Malachi Robertson Boys 4x200 Meter Relay - JV 3rd place team - Brody Walton, Gavin Meader, Scott Harr and Alex Nolte Boys 4x400 Meter Relay - JV 6th place Andrew Mayer, Cade Alonzo, Tate Murray and Alex Nolte Boys 800 Sprint Med - JV 4th place team - Brody Walton, Gavin Meader, Wyatt Allen and Ethan Miller Boys Distance Med - JV 3rd place team - Marcos Baez, Tucker Schmitt, Wyatt Allen and Ethan Miller Boys Shot Put - JV 1st place Scott Harr 11th place Ben Baird Boys Discus Throw - JV 5th place Grant Subbert 12th place Daniel Mayer