Although we have already kicked the season off - in remarkable fashion - it is with great excitement that we introduce our new head basketball coach at H-D-CAL. We are excited to have Brian Niesen as the Head Coach of the Boys Basketball program. Brian has already demonstrated strong leadership, a willingness to be involved in all things Bulldog, and brings a level of excitement to school and community. Please welcome, Brian! You can reach out to Coach Niesen
bniesen@hdcsd.org
GOOD LUCK to our dance team today at STATE! We wish you the best!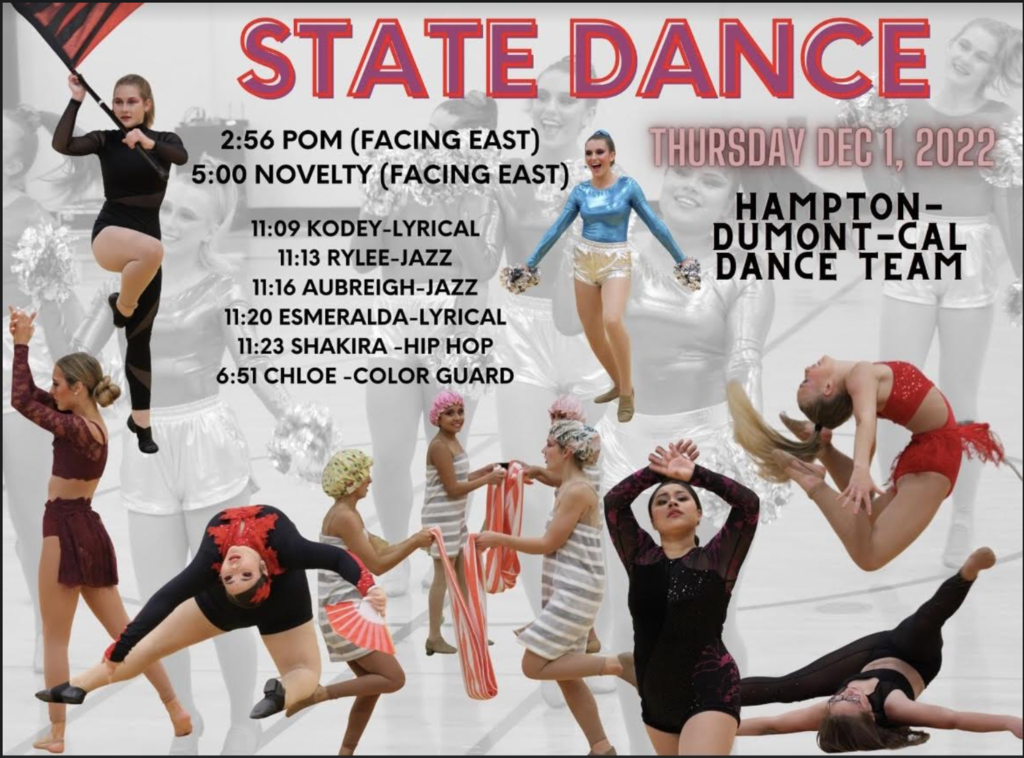 Friday, Nov. 11, 2022 we celebrated Veteran's Day with a truly incredible program. A thank you to Lori Millard, for putting this together. Thank you to Isaac Vosburg and Katie Hilton for their work in reading and presenting. Most of all a thank you VETERAN'S for your service!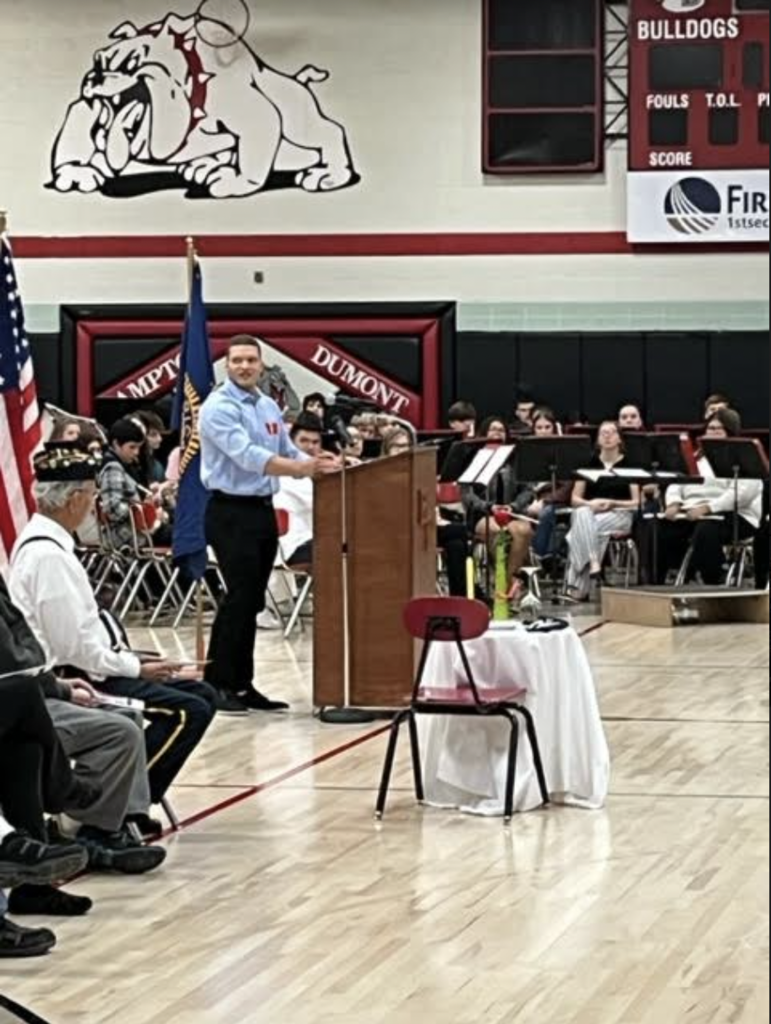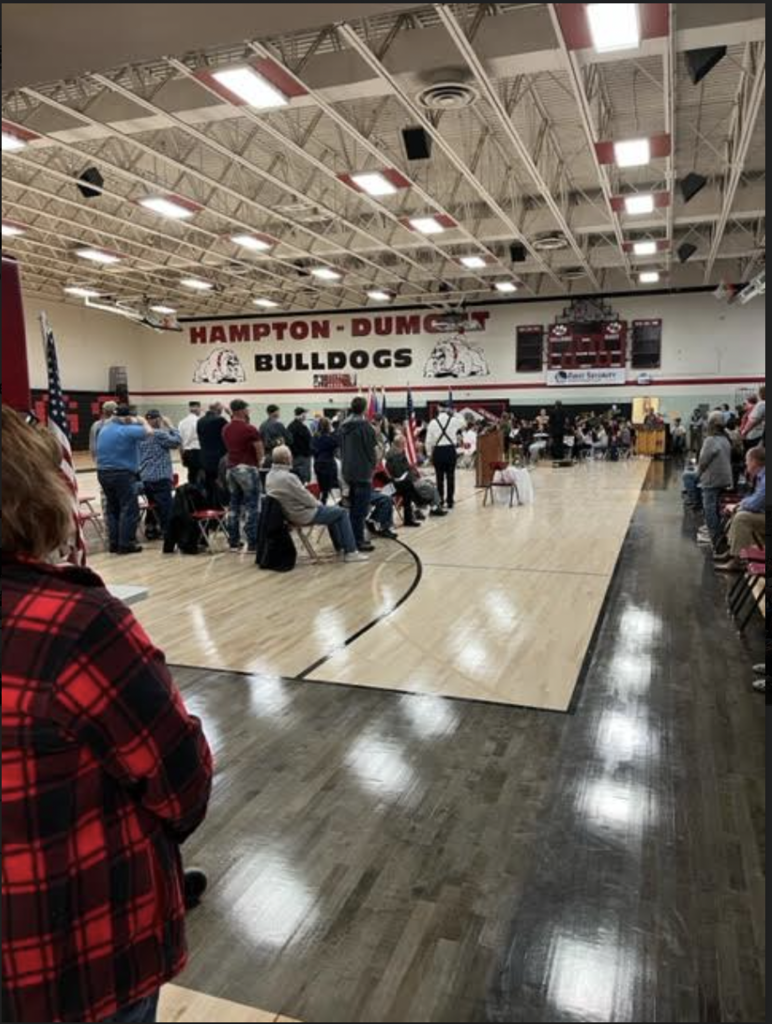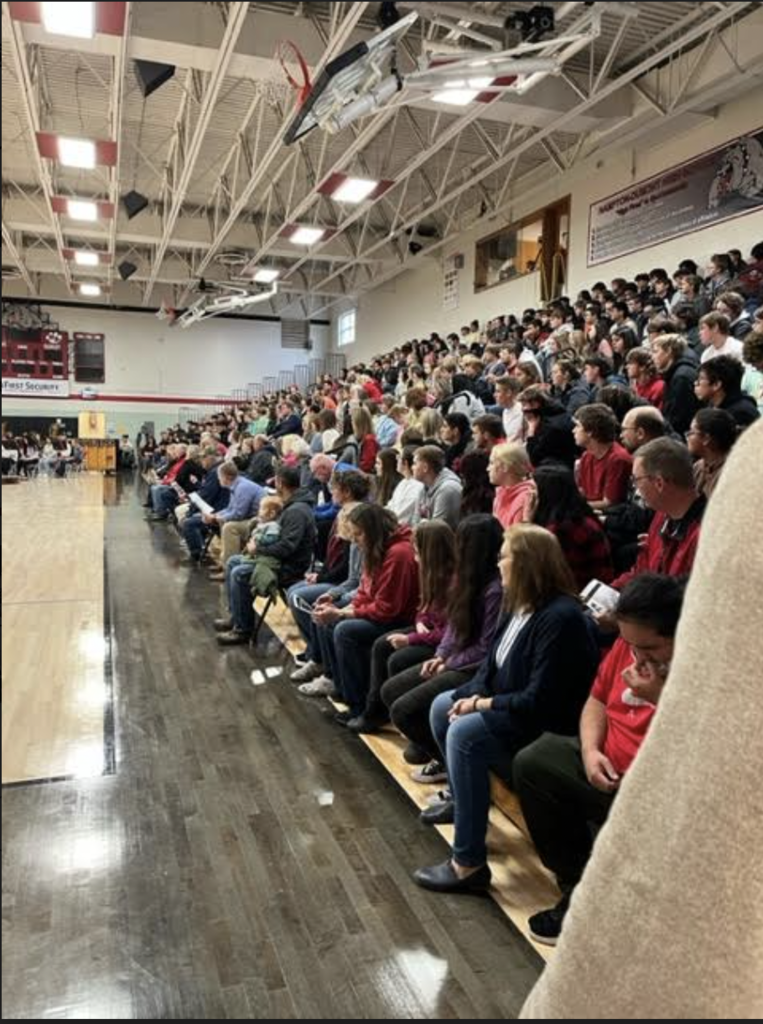 FINAL DAY to see "Spelling Bee" the musical, put on by our High School Staff and students at Church of the Living Word (CLW) today! Final showing is at 3:00pm. Here is a sneak peak of the great work put in by our students and staff!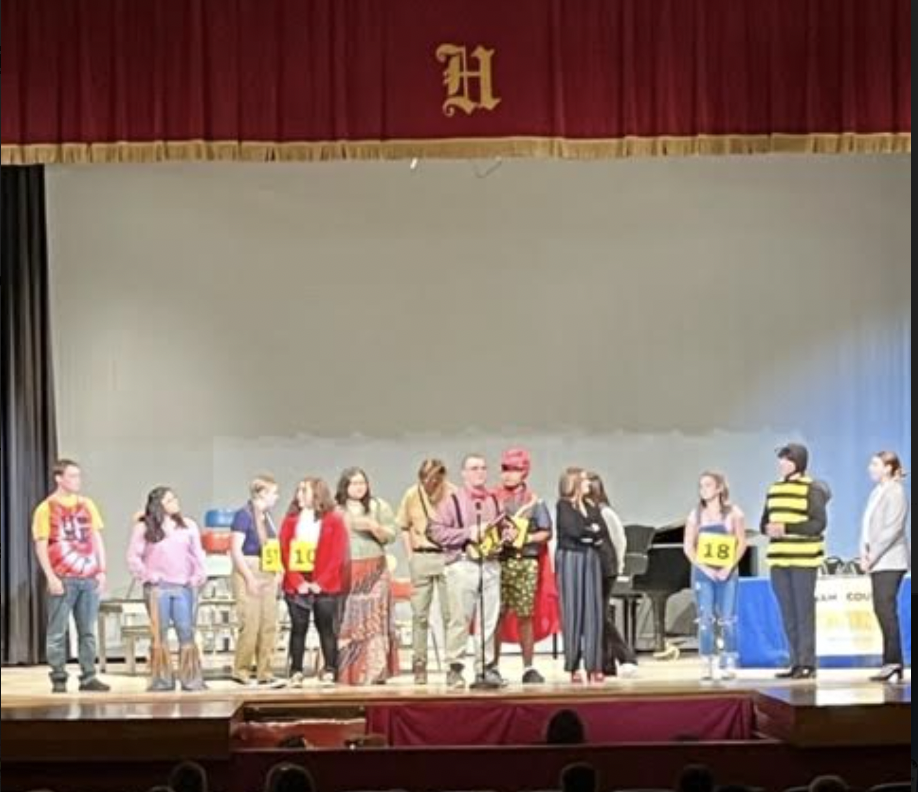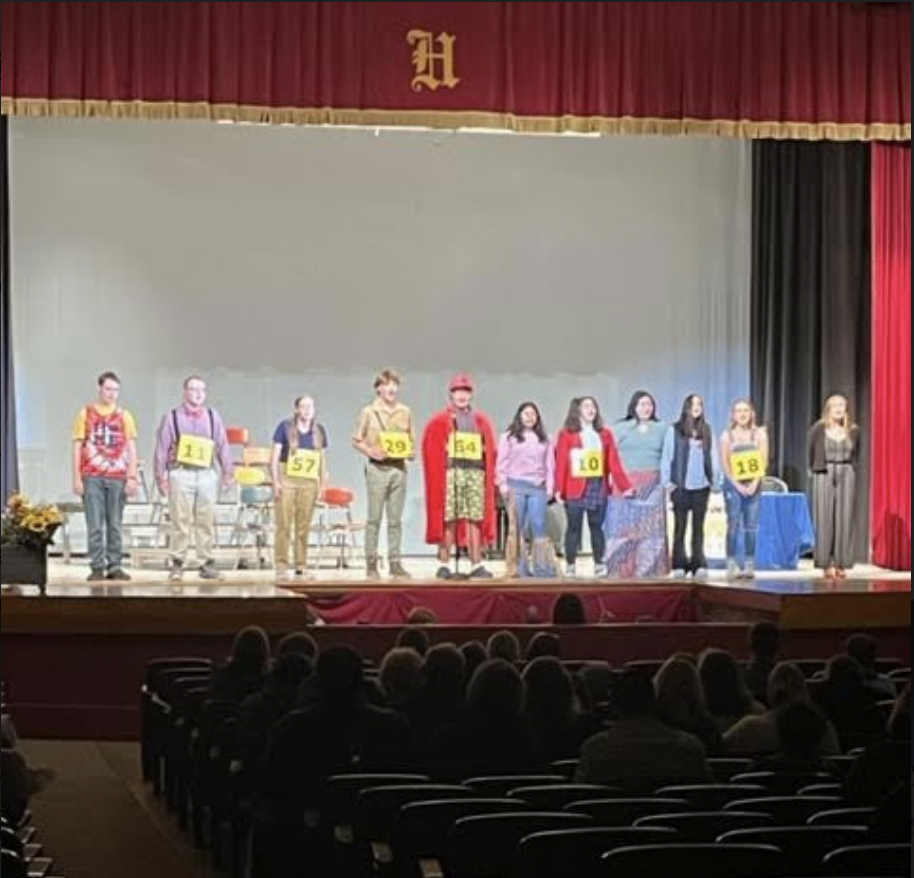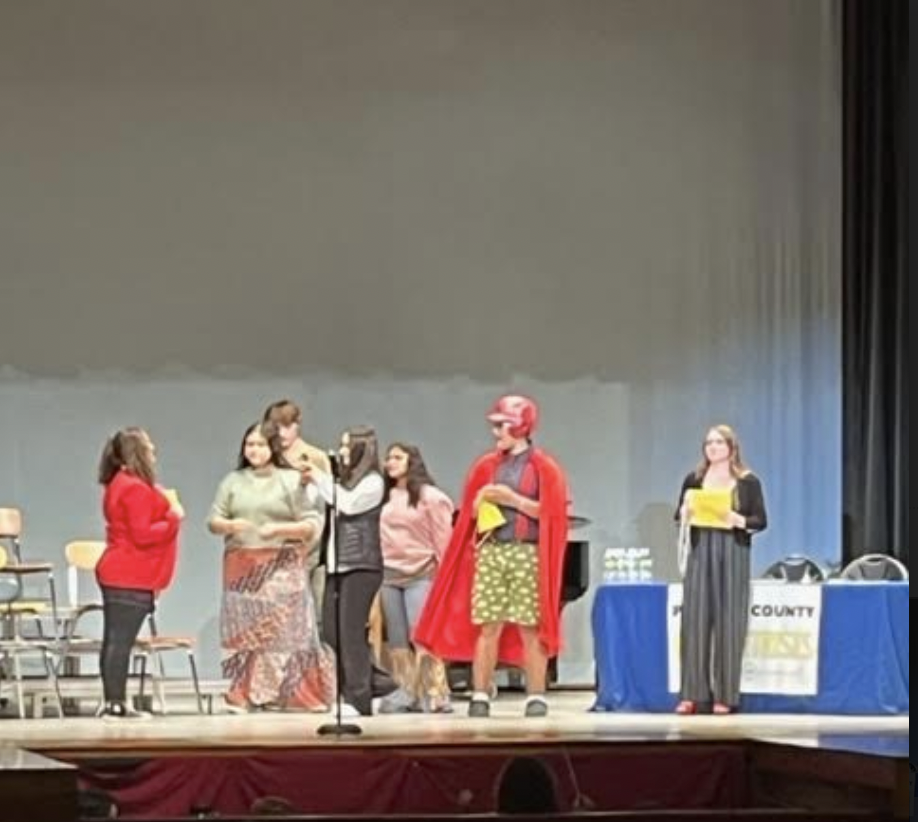 Our staff is ROCKING IT! Working on Differentiation for our students! Continue the path of progress! Thank you to our staff for investing time.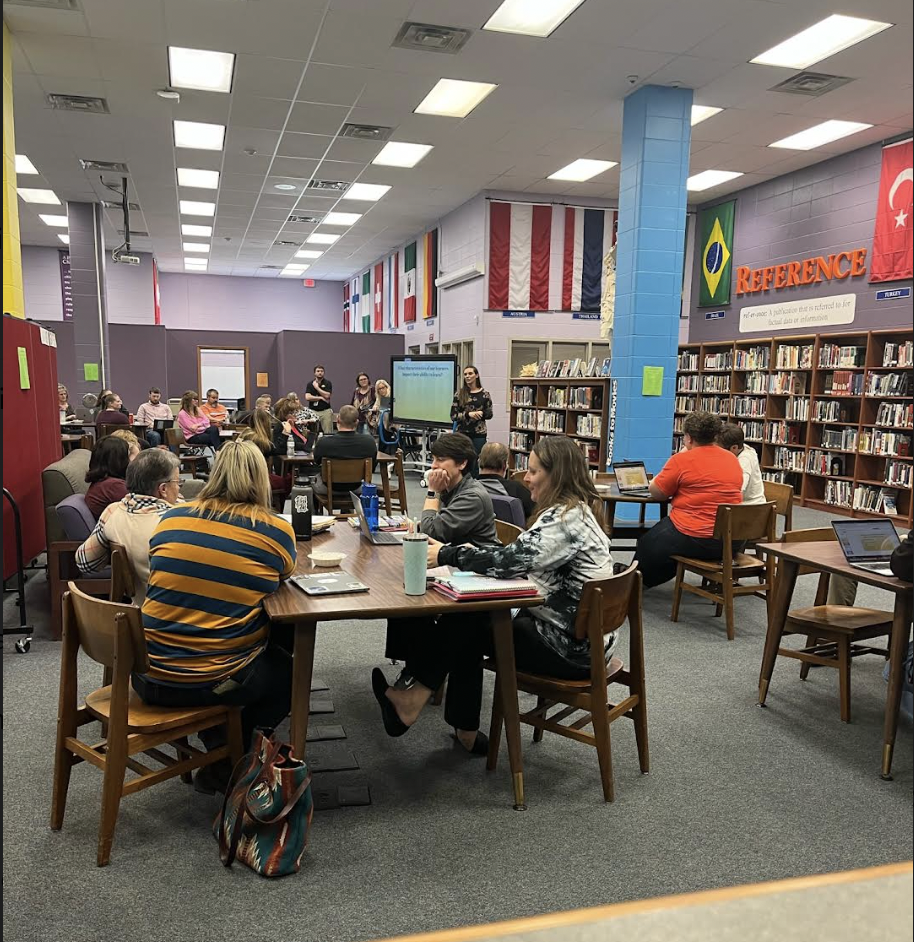 Friday at our High School we will have a Veteran's Day Program put together in the afternoon. We are going to broadcast via Bulldog TV and we are fortunate to have KLMJ airing it as well! Truly incredible program to celebrate our service members!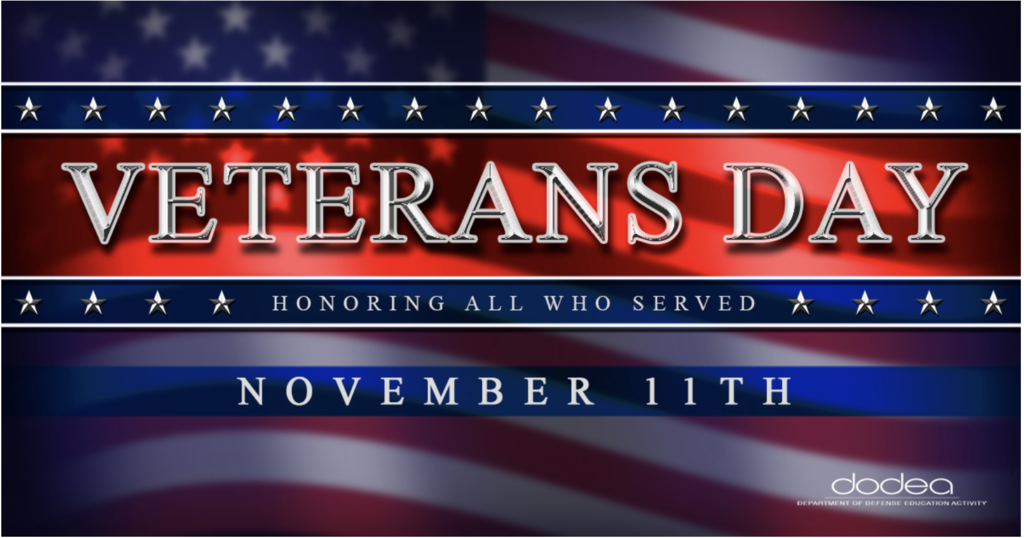 GOOD LUCK to the High School Honor Choir participants today! Go Bulldogs! Ben Baird James Chambers Katie Hilton Colleen Pals Isaac Sauke Elian Trevino Shakira Vela
Earlier this week I had a chance to get into one of our metals fabrication courses taught by Mr. Humrichouse. Students working to weld a few pieces together, then they will break them and put them through test to see how well their weld was completed! Great work!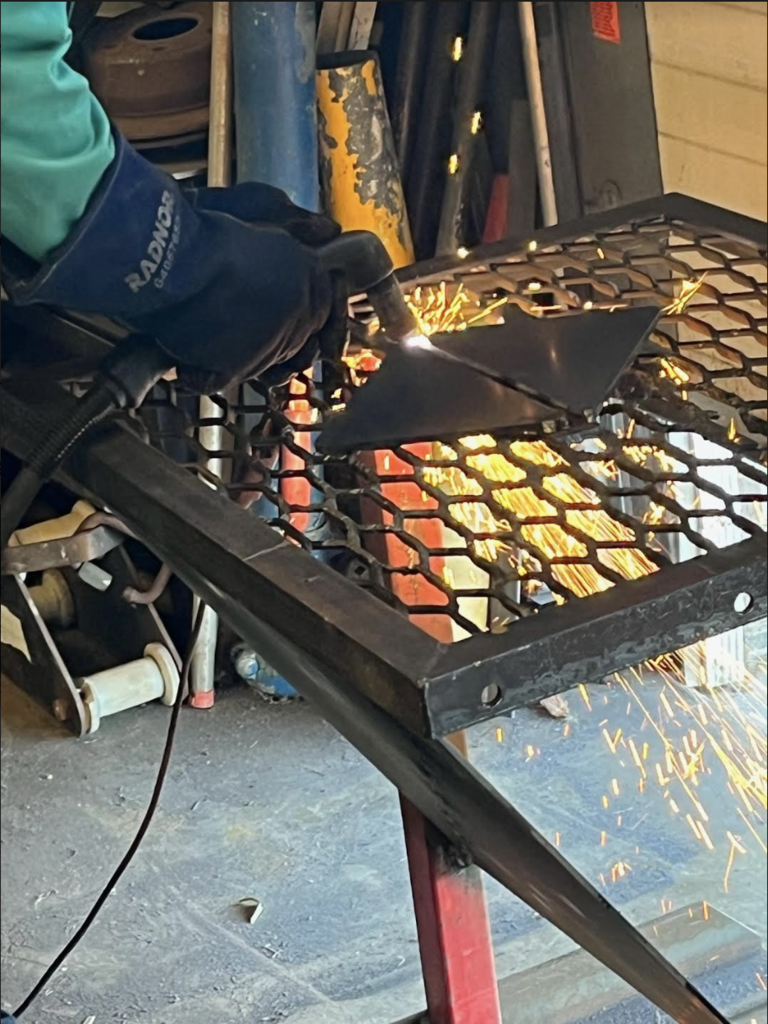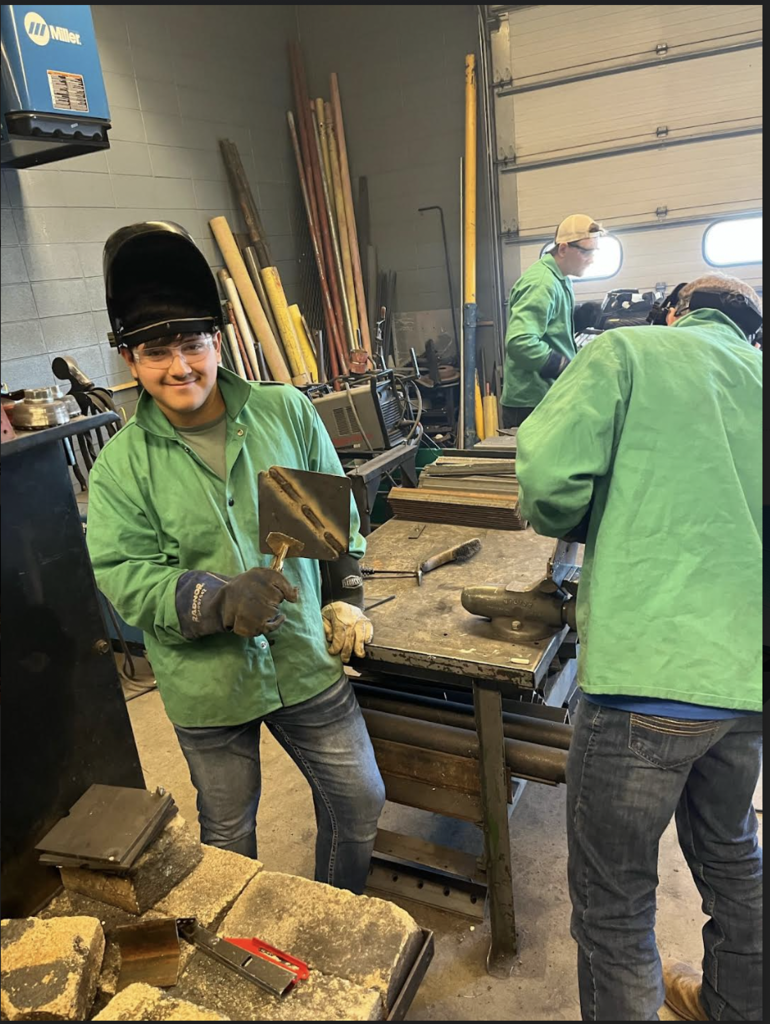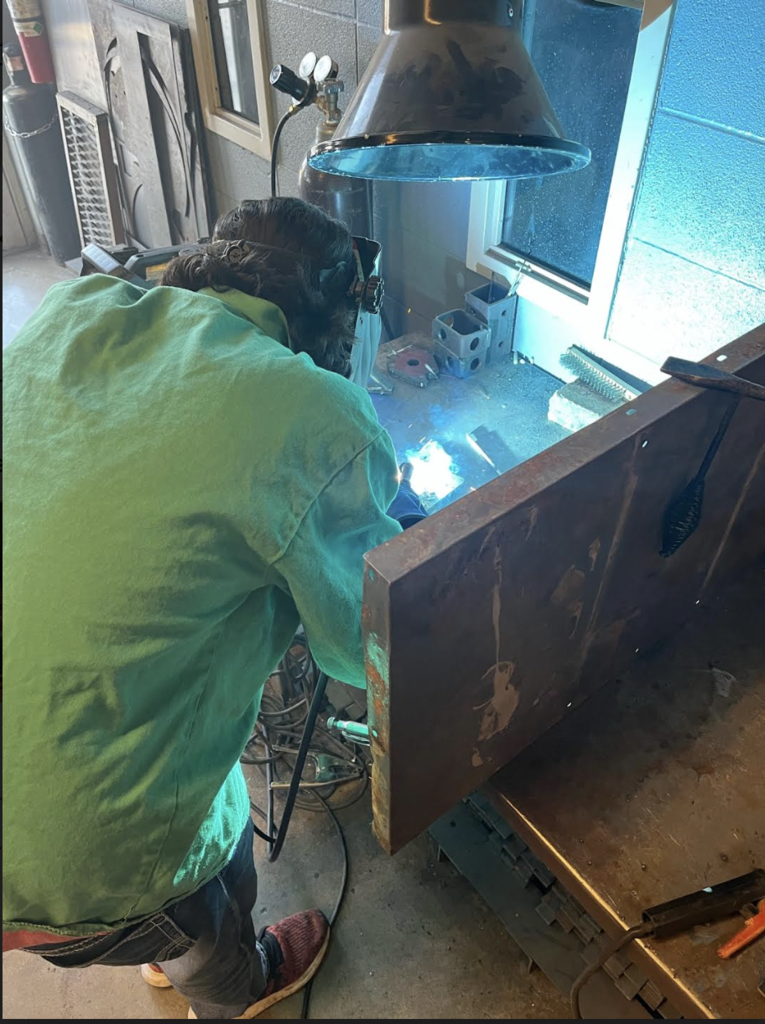 GREAT news to share, nearly 60% of our students have a GPA of 3.0 or higher! Thank you students, staff, and community for investing in education! It MAKES A DIFFERENCE! 51 students with 4.0; 116 students with 3.5 to 3.9, and 92 students with 3.0 to 3.49 GPA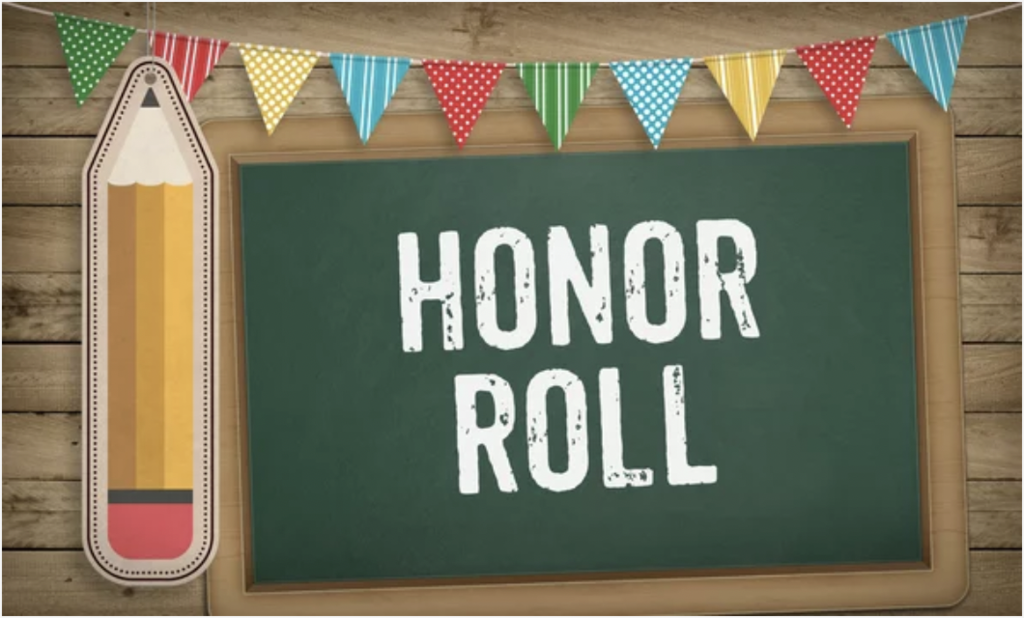 Little final Halloween fun during AP BIOLOGY! Is there a correlation between the number of ribs on a pumpkin and the number of seeds in a pumpkin? And the craftiness of kids is awesome!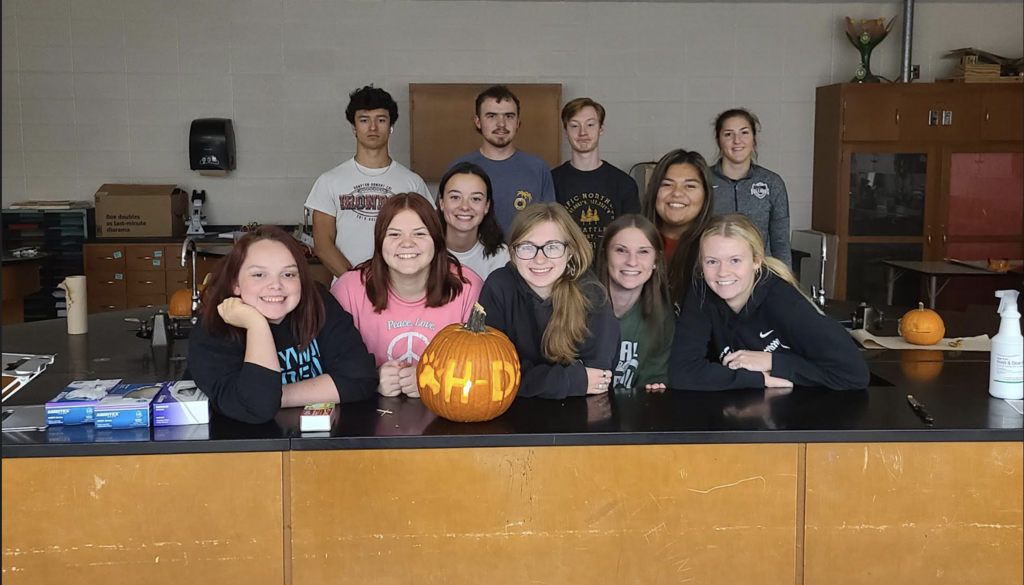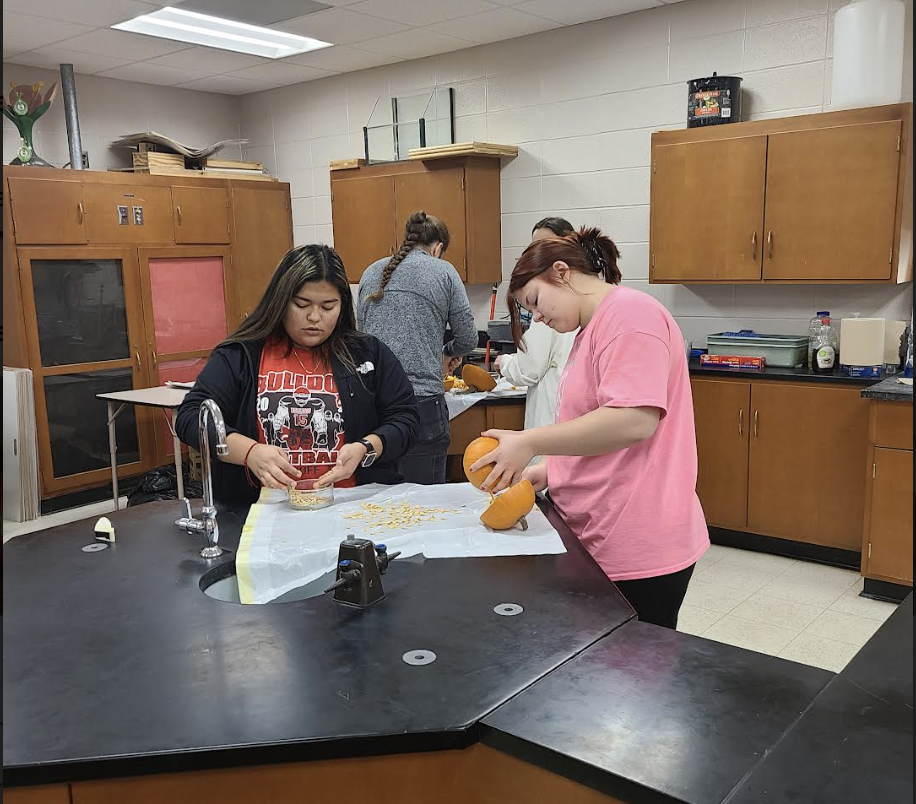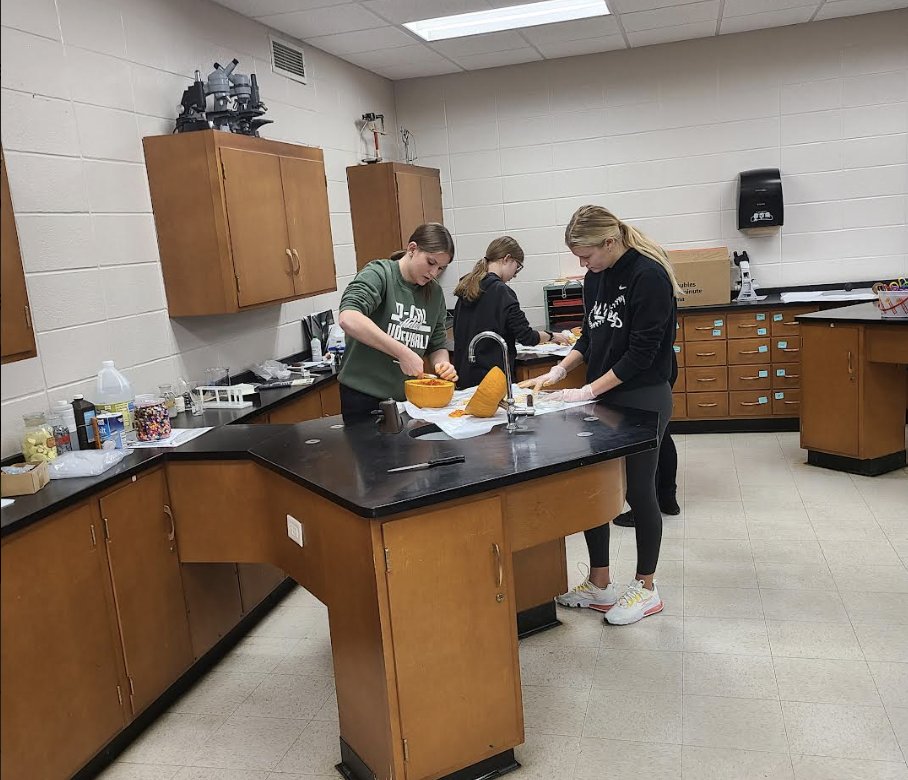 Hampton-Dumont-CAL students at the Iowa Association of Student Council Conference! Not only did we have some future leaders taking part in learning and growing, but we have our very own Lydia Maas as 1st VP, and Isaac Vosburg as the 1st VP Elect in the STATE Student Council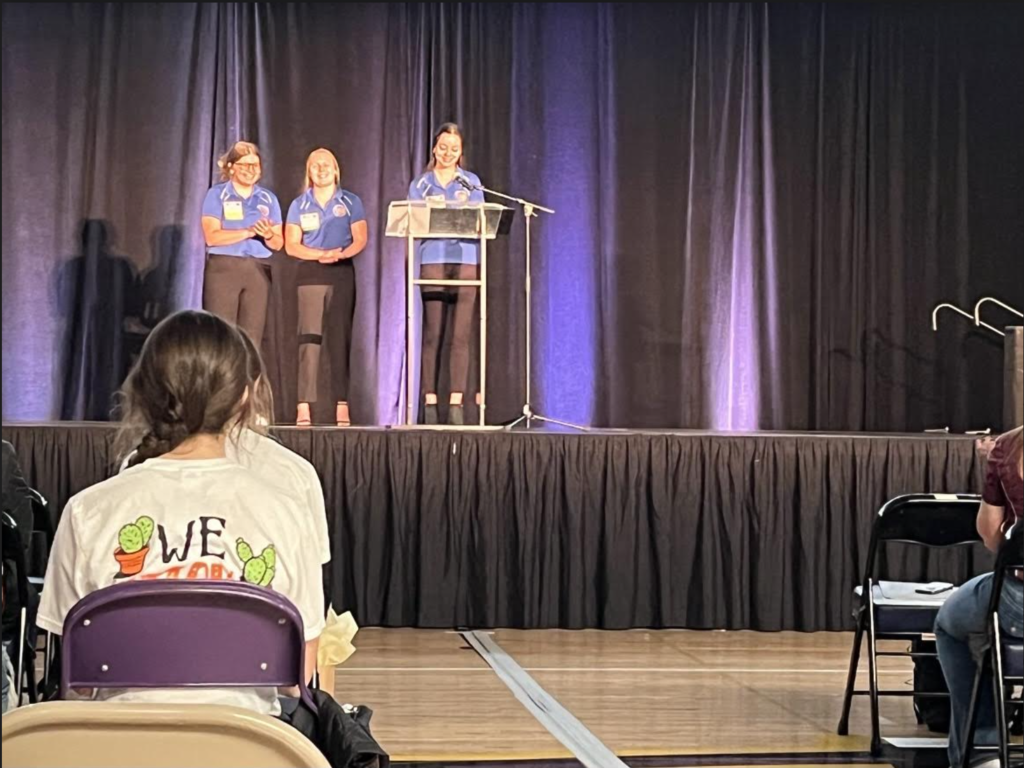 Students working in science classes on micro-bits! We had kids in Biology working on notifying if fish were caught in nets. Today, just working through some new thinking models! Thanks for the experience!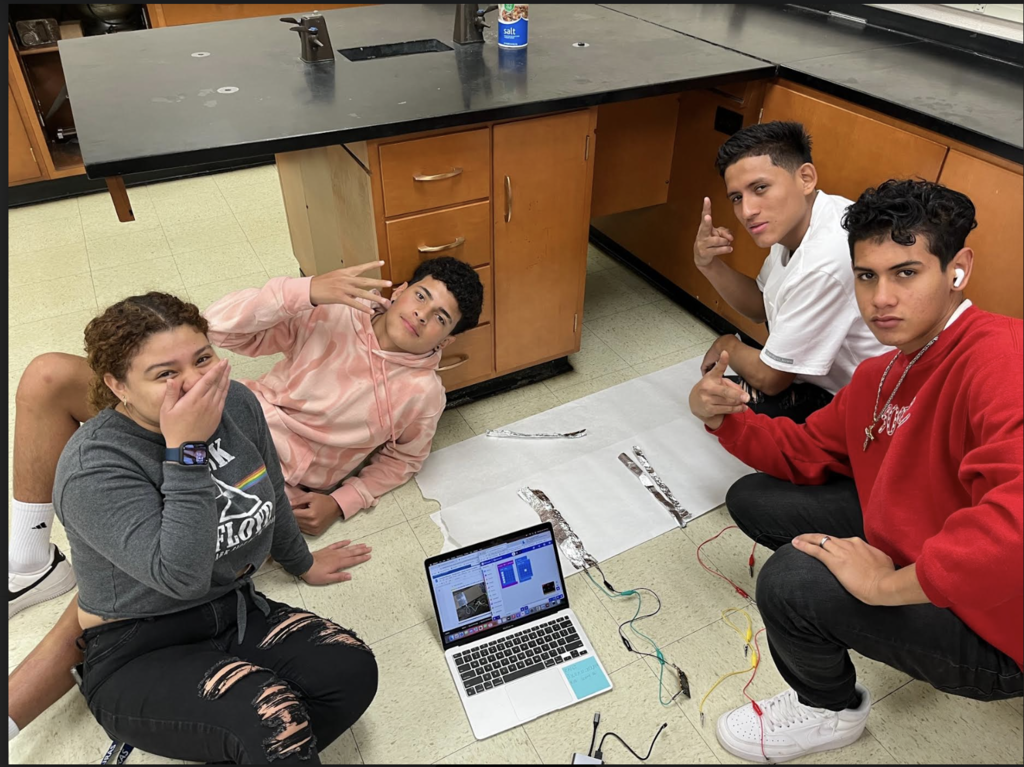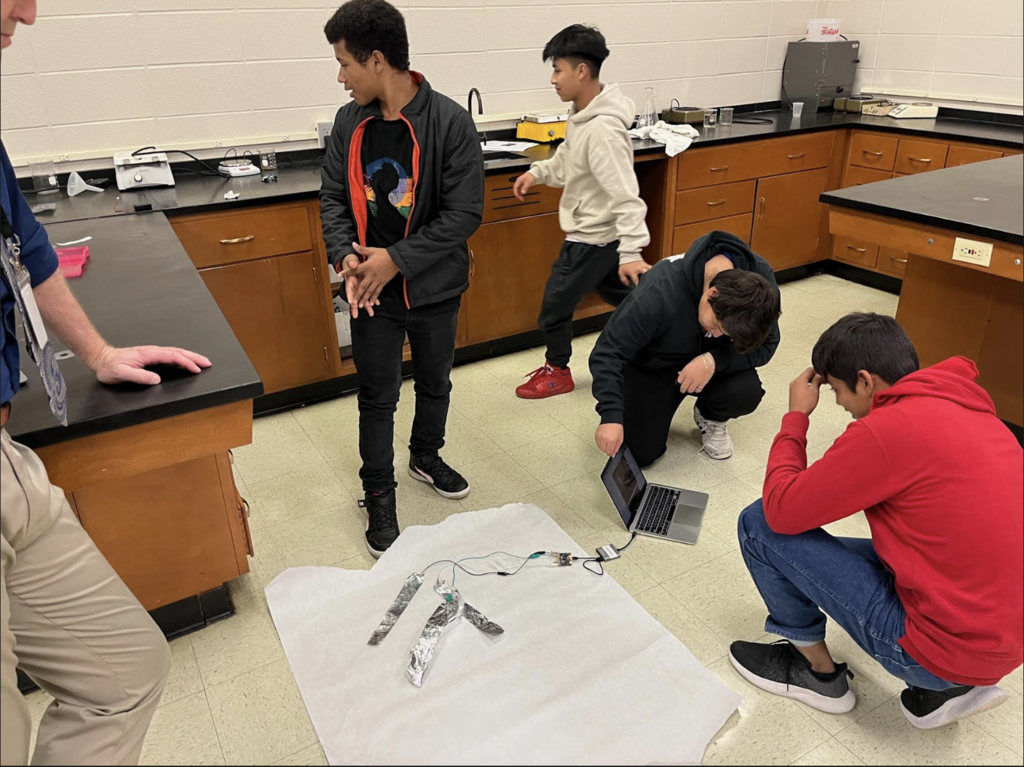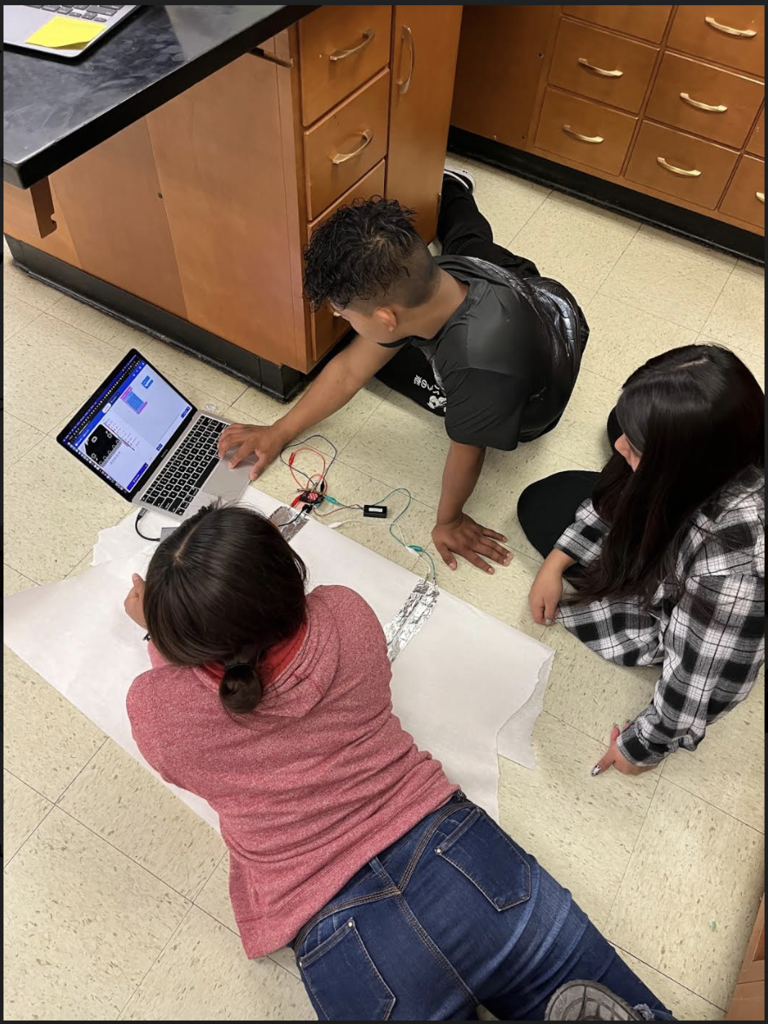 A HUGE shout out to these three Bulldogs on being selected to the IHSMA All-State! Incredible Saturday filled with a ton of volunteers and kids. GREAT WORK! Way to represent #BulldogCountry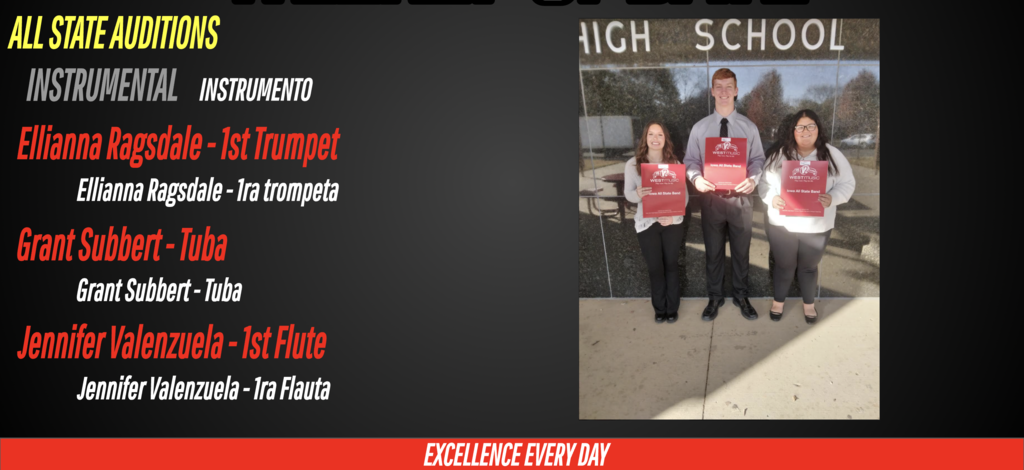 If you are looking to purchase playoff football shirts, check this out!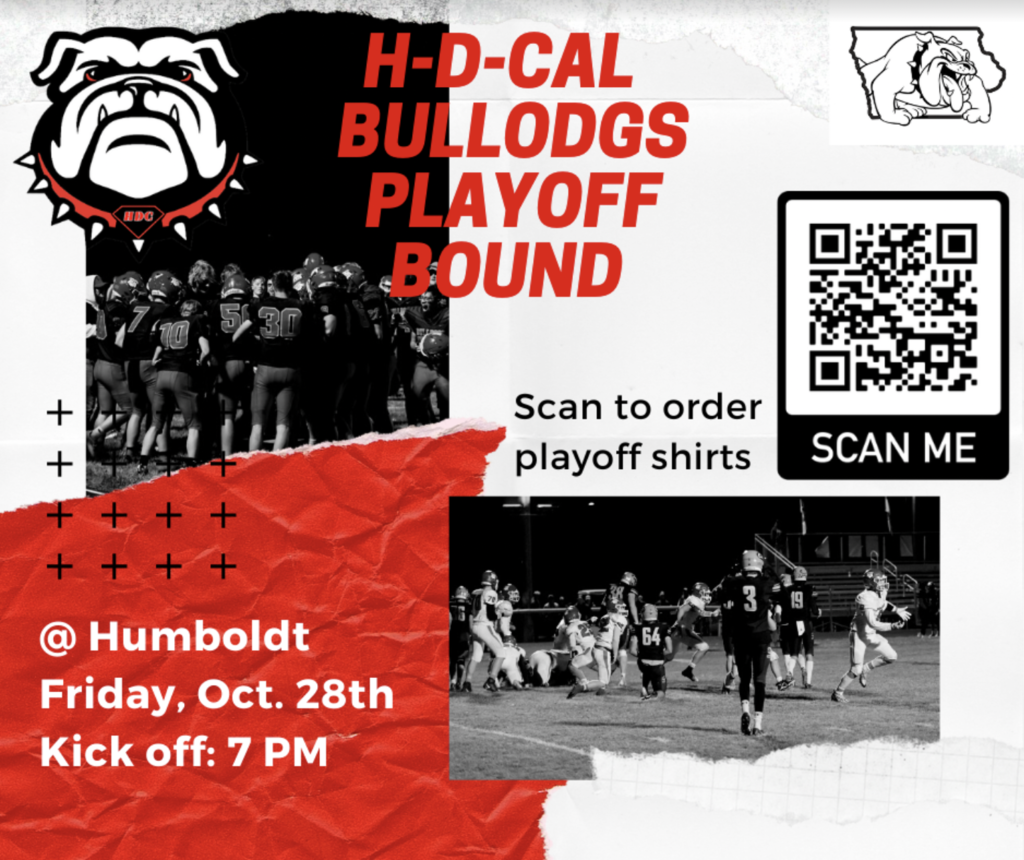 WHAT A NIGHT! Fall Festival of choirs. Grades 7-12 all did an amazing job! High school chamber choir and concert choir was exceptional!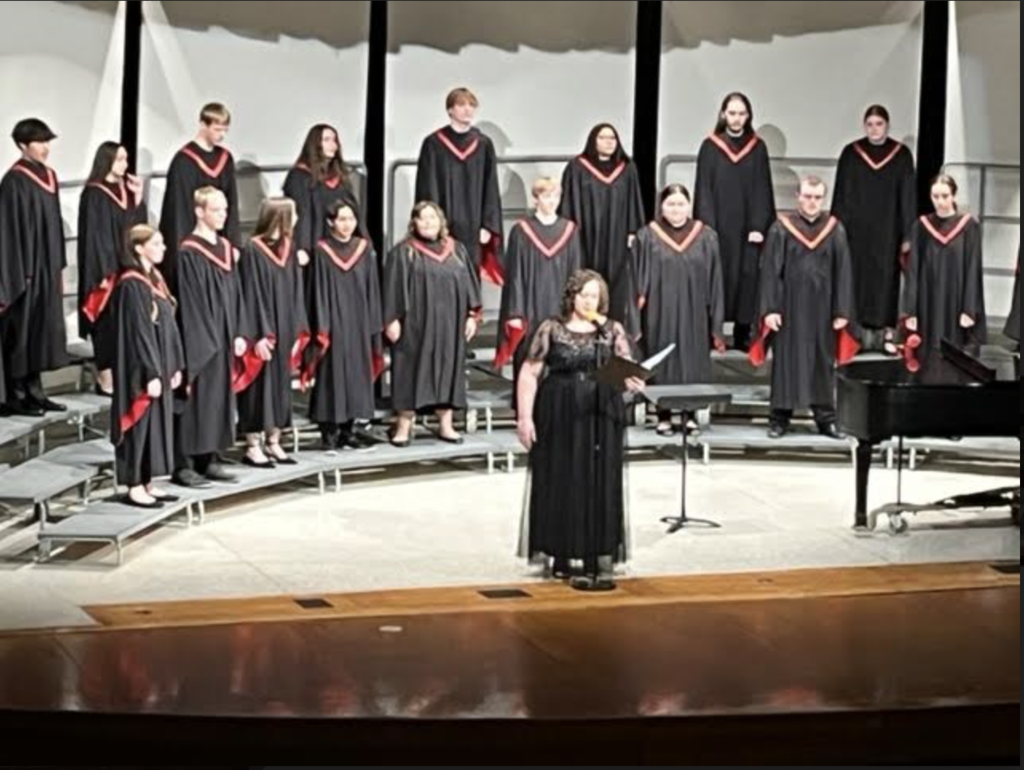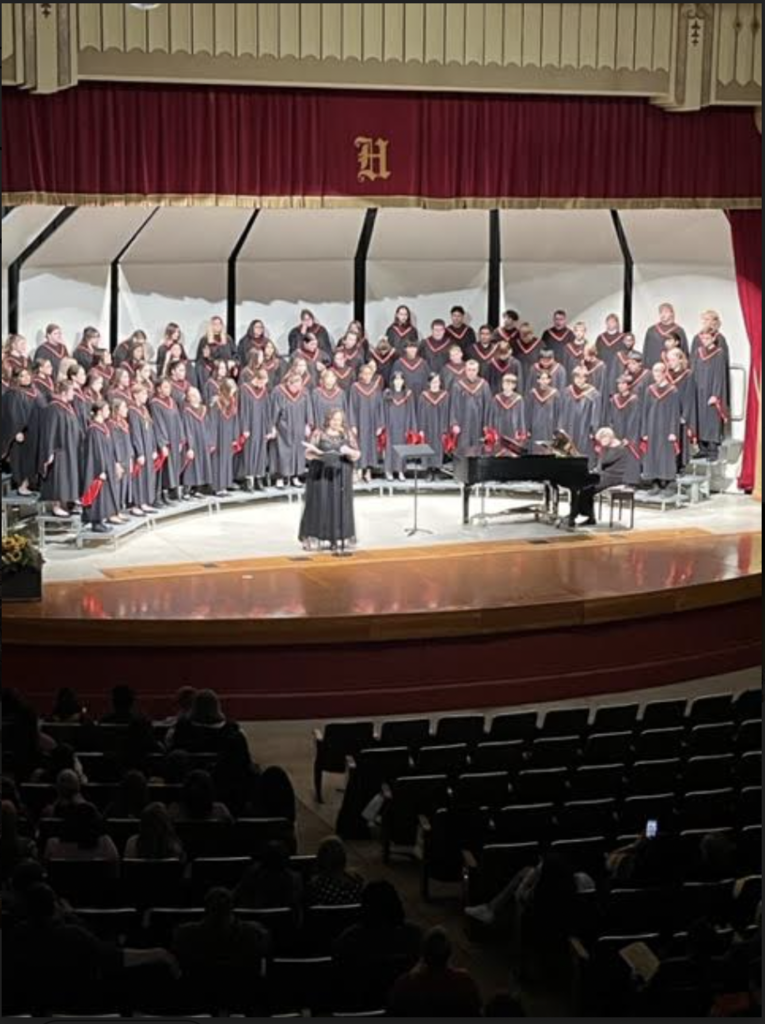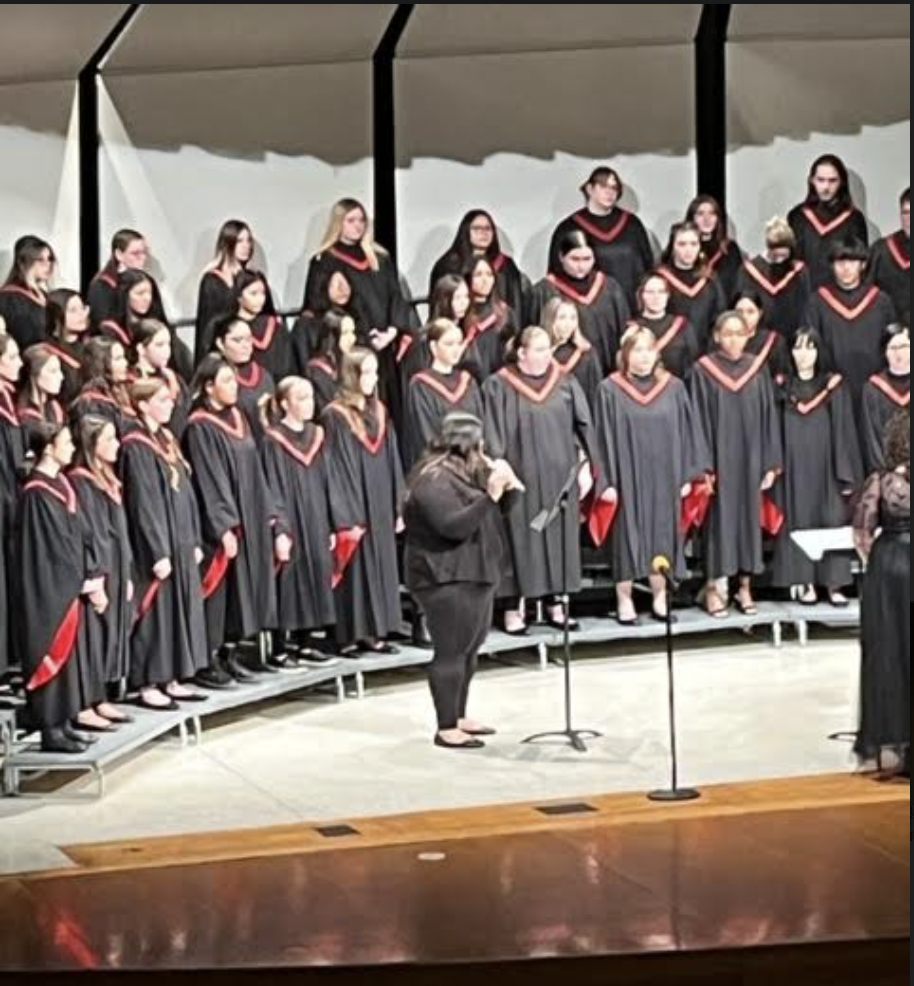 FIRST Bulldog Cafe last Friday (10/7) was a HUGE hit! Love watching our kids and community interact.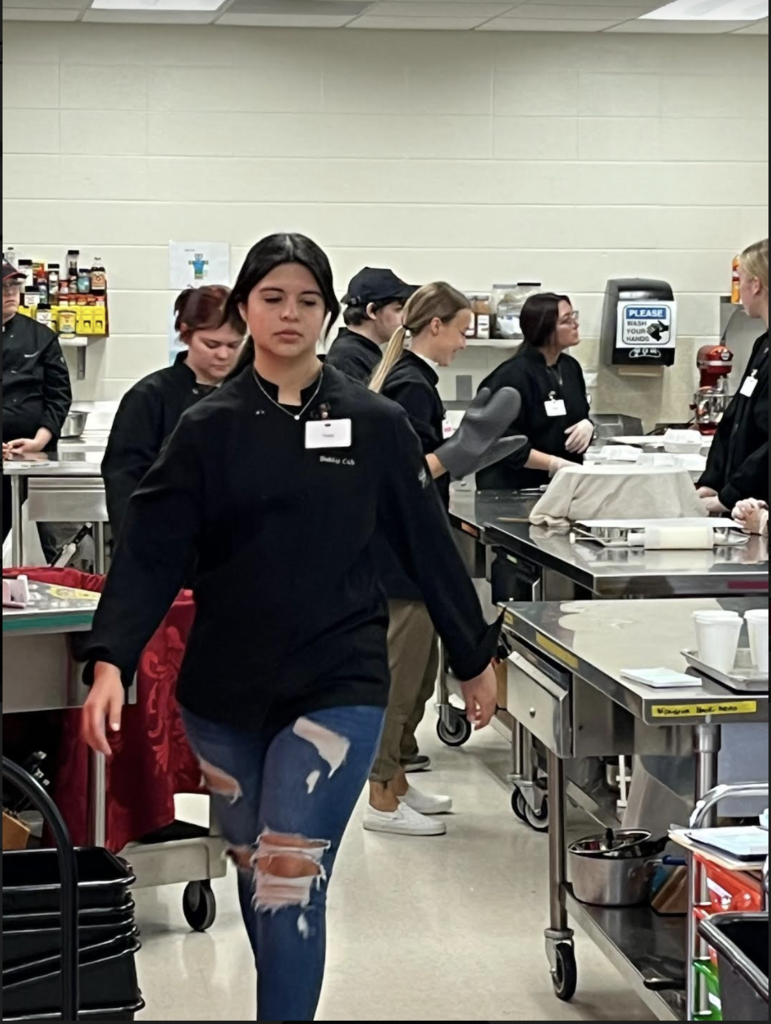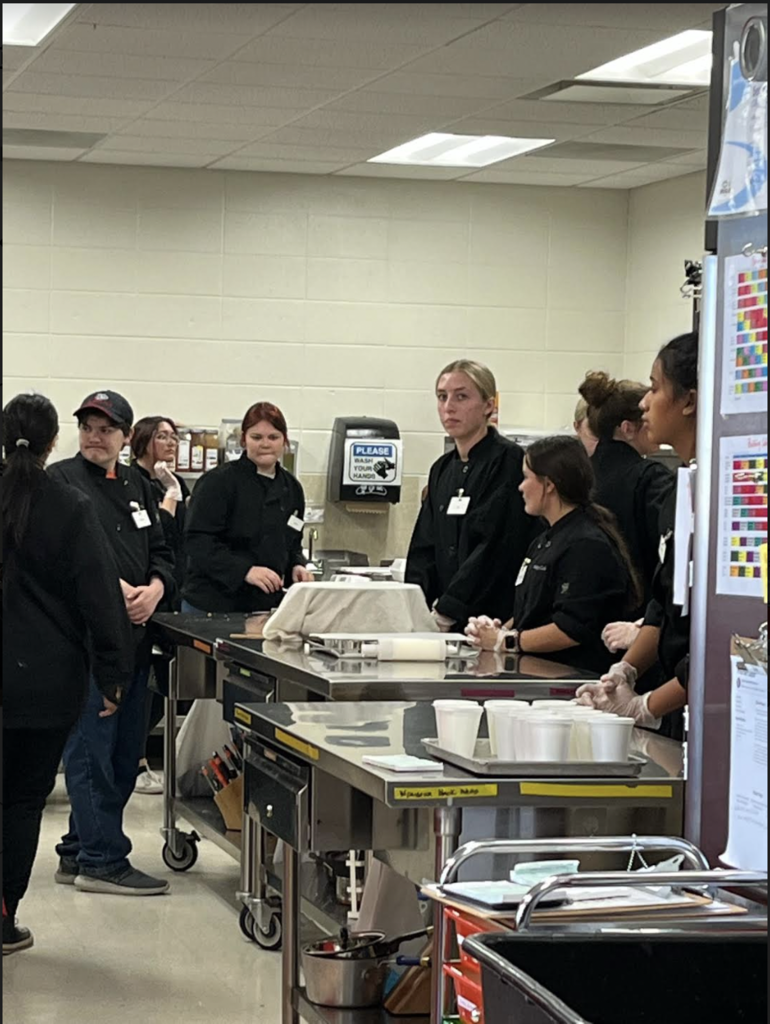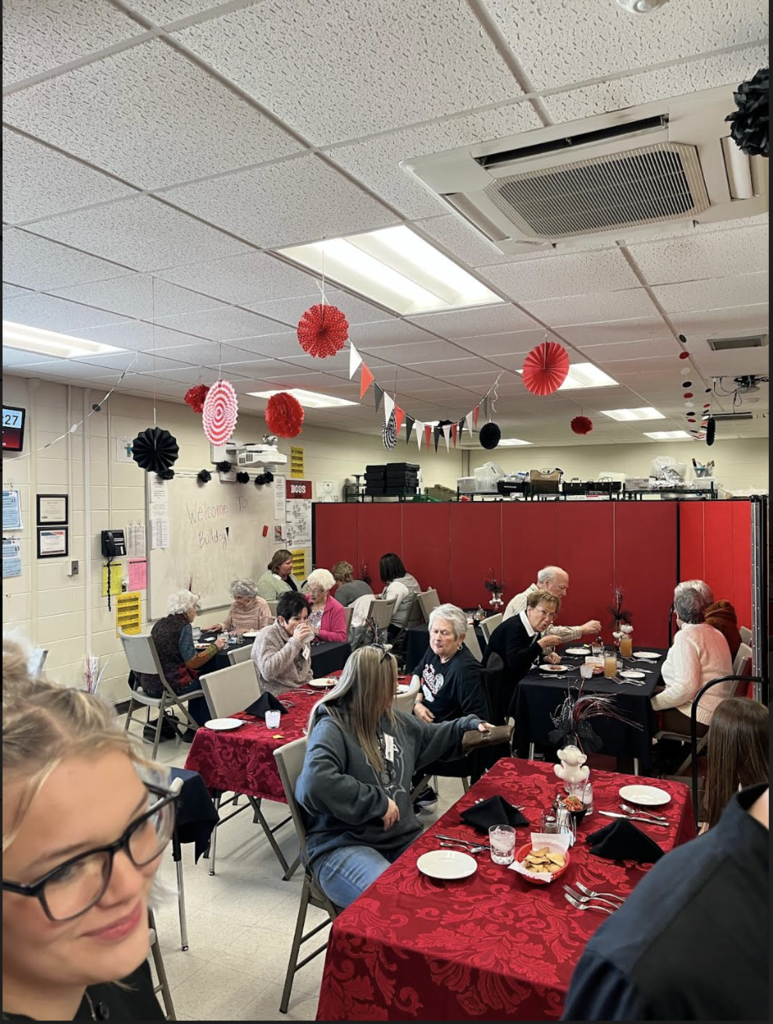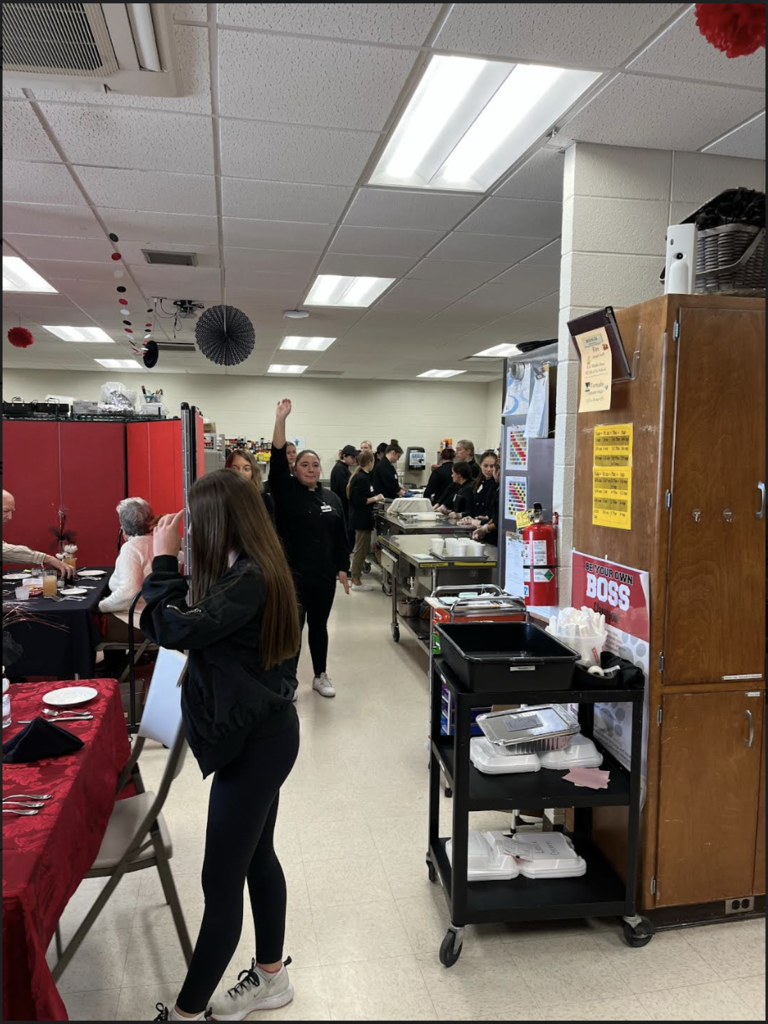 HUGE SHOUT OUT to Cross Country last night! We had the following: Lydia Maas - 1st Place Teaghan Bird - 6th Place Lily Hamly - 10th Place Isaac Vosburg - 14th Place Mitterand Tchamba - 19th Place Isaac Sauke - 20th Place LET'S GO BULLDOGS
A few more for Cross Country! Such a great event. THANK YOU to all the teachers, volunteers, parents, and students who helped or attended! A GREAT night of success for all. #GOBULLDOGS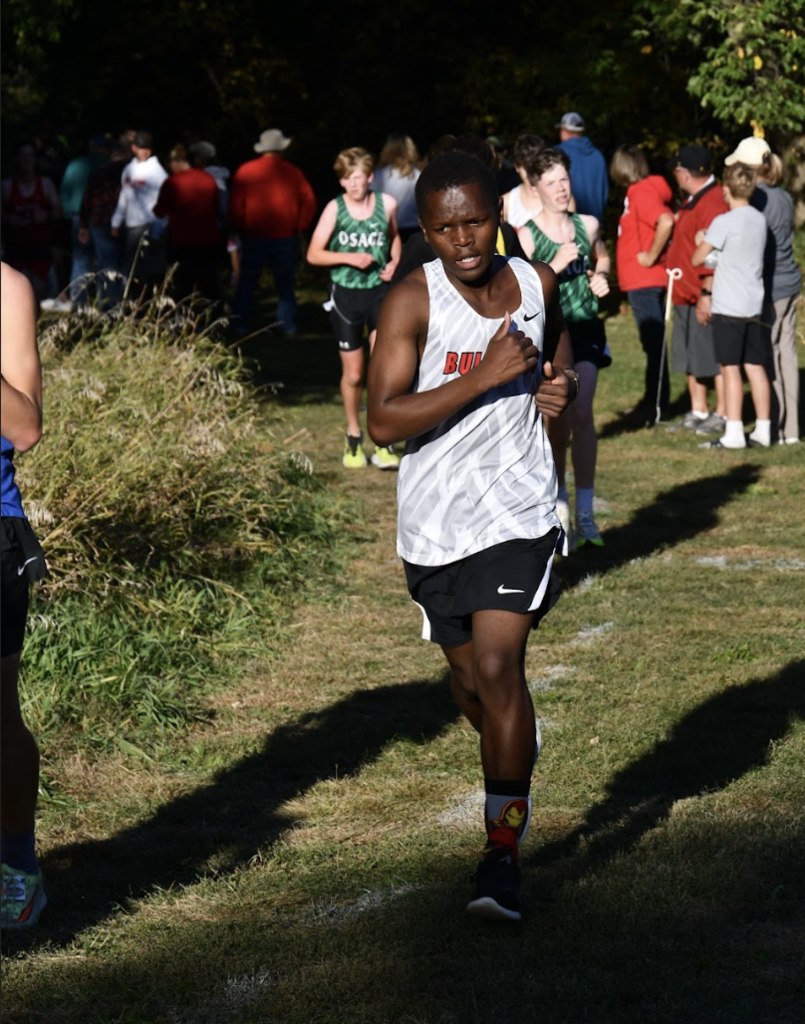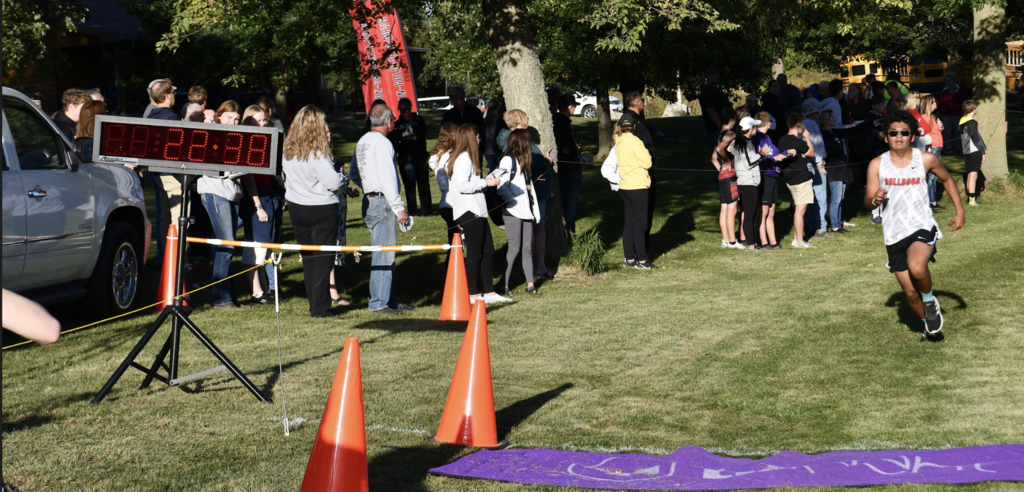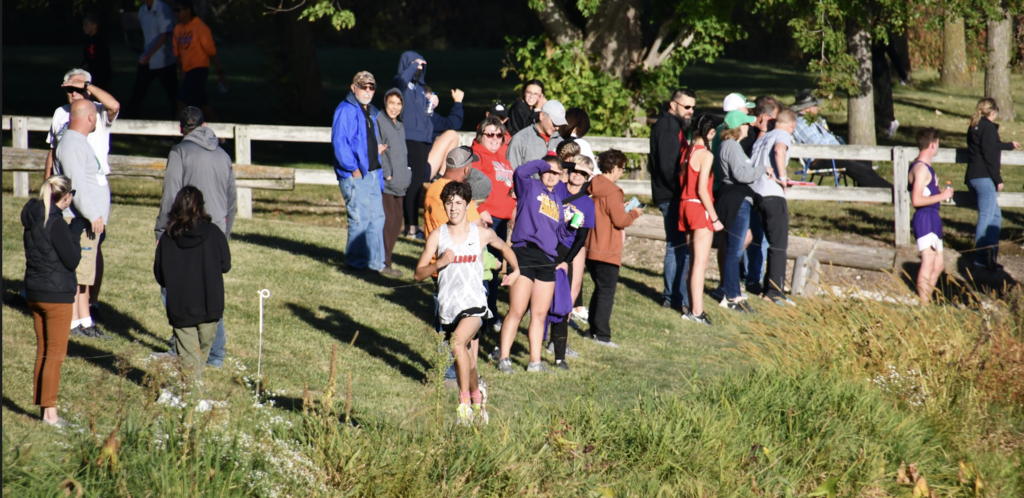 INCREDIBLE night of running for our Cross Country team! EXCELLENT night of PRs and amazing finishes! These aren't all the images - hope to get more! #GOBULLDOGS