Middle school fall sports practices will begin Thursday the 26th after school. Please remember to get your physicals and concussion forms turned in. Thank you.

You just can't keep Teachers from teaching or LEARNING! Here are our elementary teams digging into the new SEL curriculum for the upcoming school year!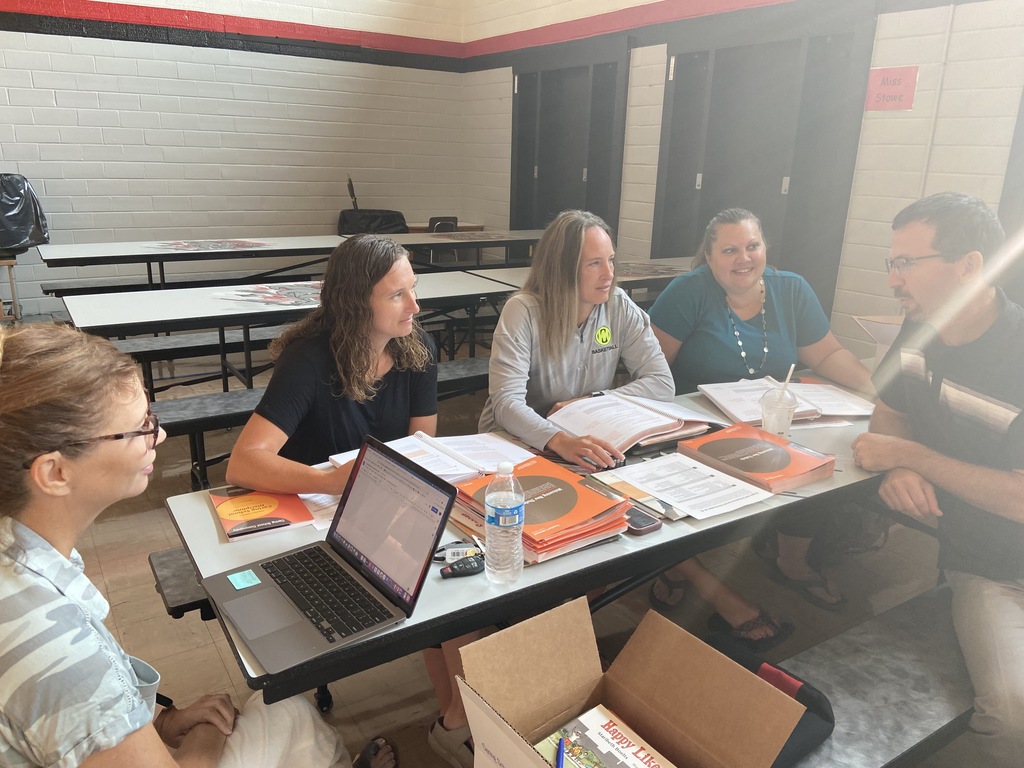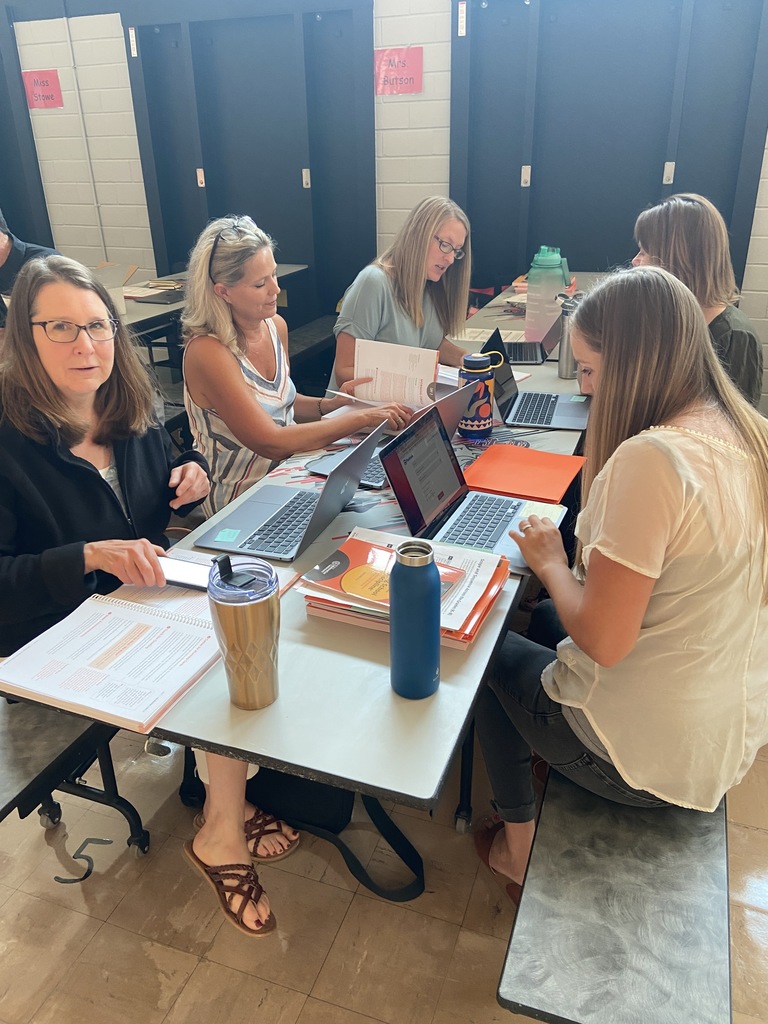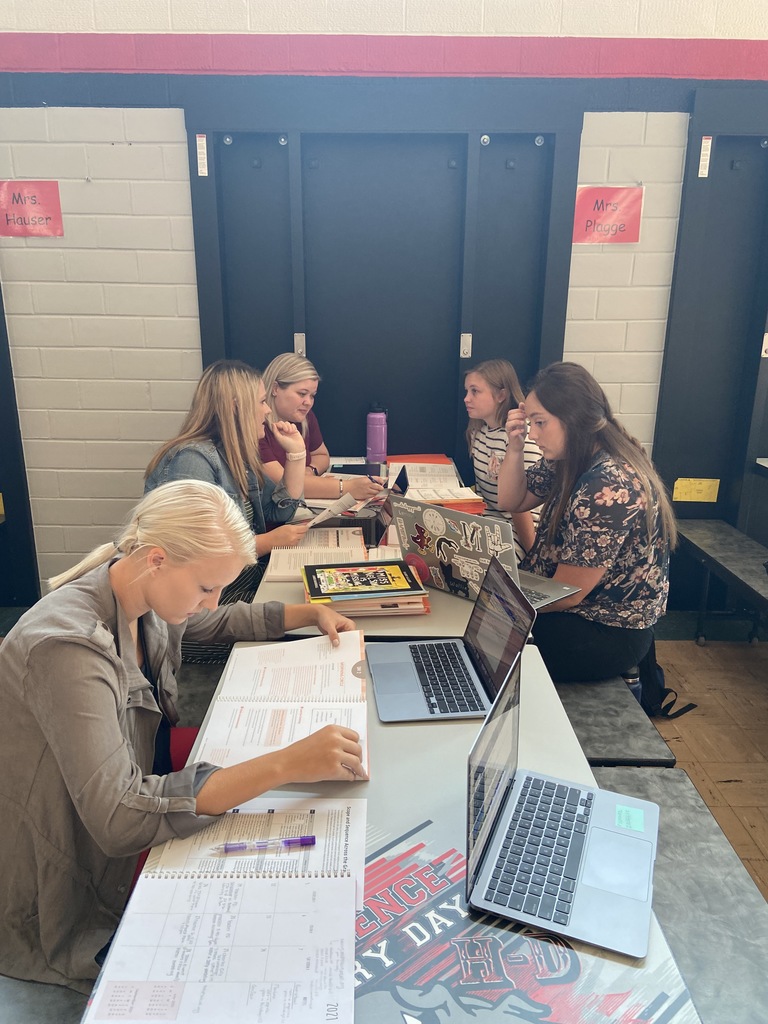 FOOTBALL SCRIMMAGE TONIGHT! This scrimmage is against Belmond-Klemme and begins at 7:00 PM starting with the Varsity team. There will also be a JV & a Freshmen/Sophomore session in between Varsity sessions. Please come out and support our young men! Tonight will also be a Gatorade scrimmage if each spectator can bring one in order for the teams to use this season at games.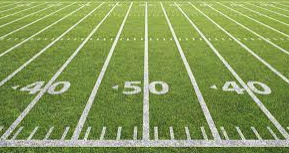 Activity passes for the 2021-22 school year will be available for purchase as follows: Go to hdcsd.org and click on the Activity Season Pass link then click on "Get Passes" and proceed to payment. Once the ticket is purchased directions will be given for how to download to your phone. OR Download the HomeTown Fan app, Search "Hampton-Dumont High School", Click on All Event Pass and proceed to payment. Once the ticket is purchased you will have it in your app. When attending events, those with phones can have their pass scanned for entry. If a phone is not available the pass holder's name will be searched by the ticket staff and they will be admitted.

VOLLEYBALL SCRIMMAGE TONIGHT VS. BELMOND-KLEMME JV and 9th grade scrimmage to begin at 5:00PM Varsity scrimmage to begin at 6:00PM Please come out to support these Lady Bulldogs!

Please remember to sign your student up for before school conferences! They can meet their teacher, see their classroom, and find their locker!! Conferences will be held August 23rd from 12:00 to 8:00.
https://www.ptcfast.com/schools/HDConferences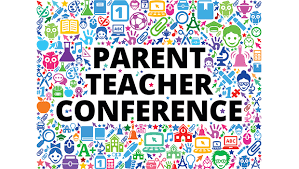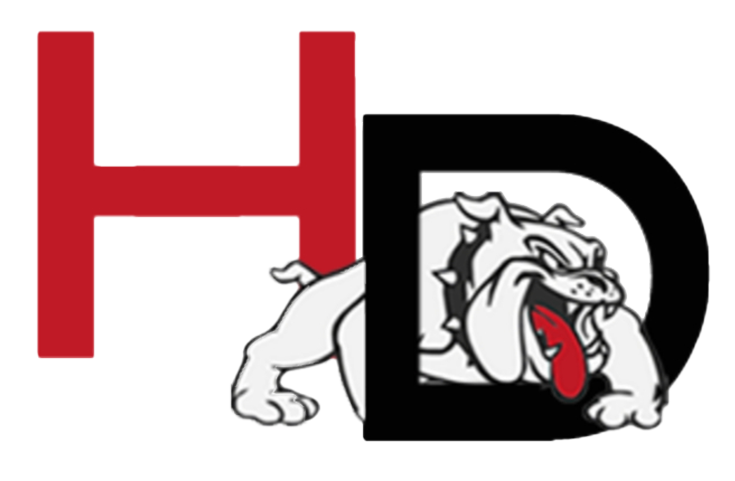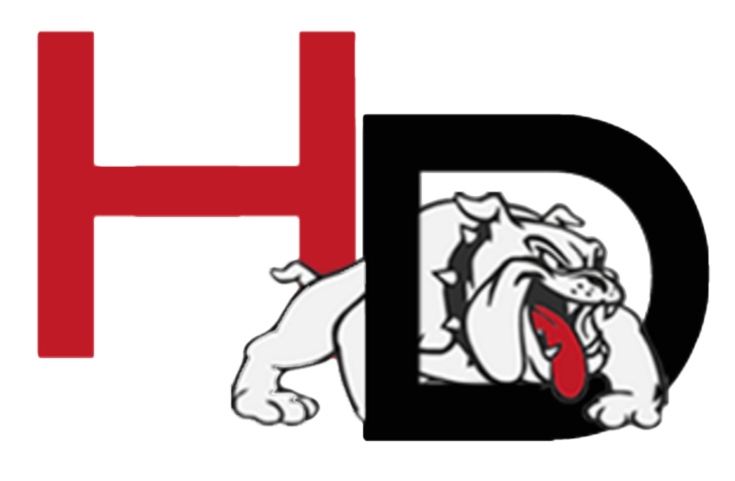 Supplies for 2021-2022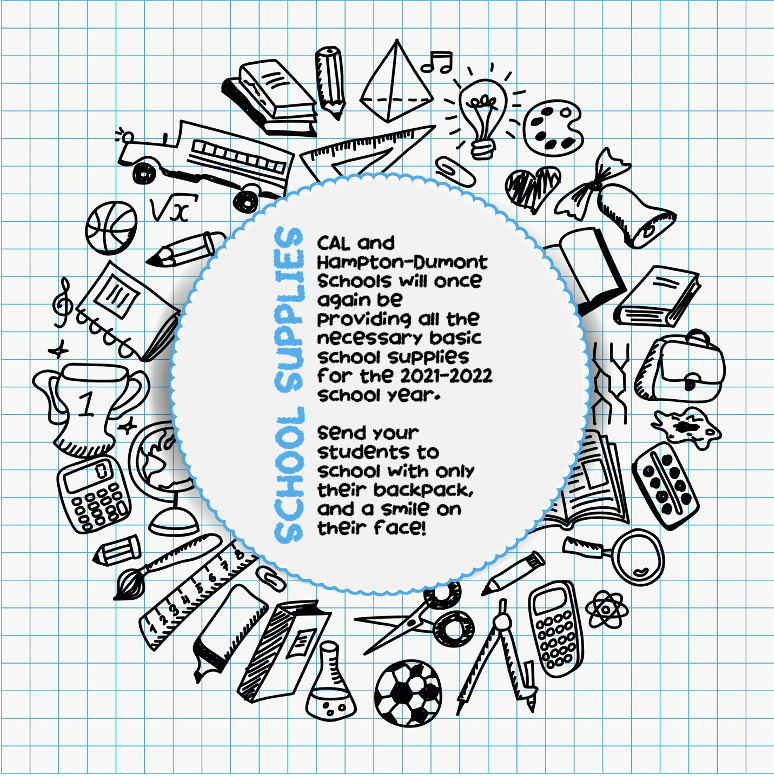 2021-2022 Registration Information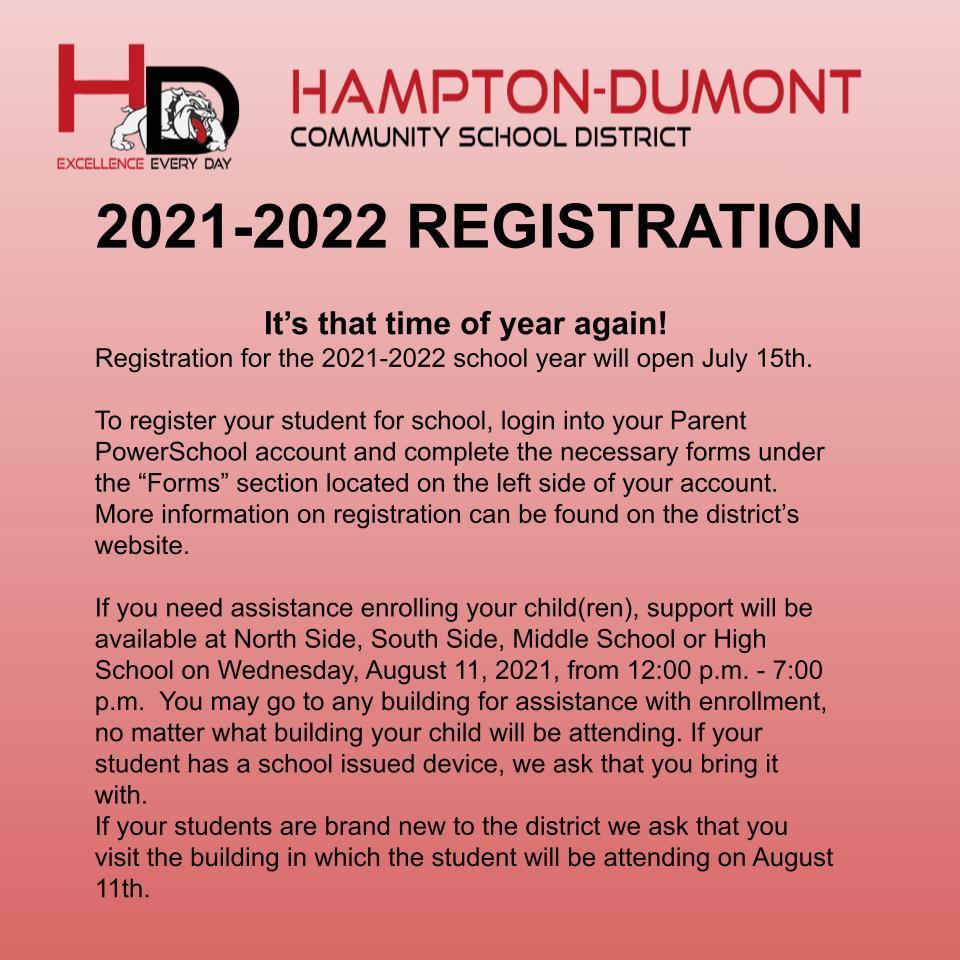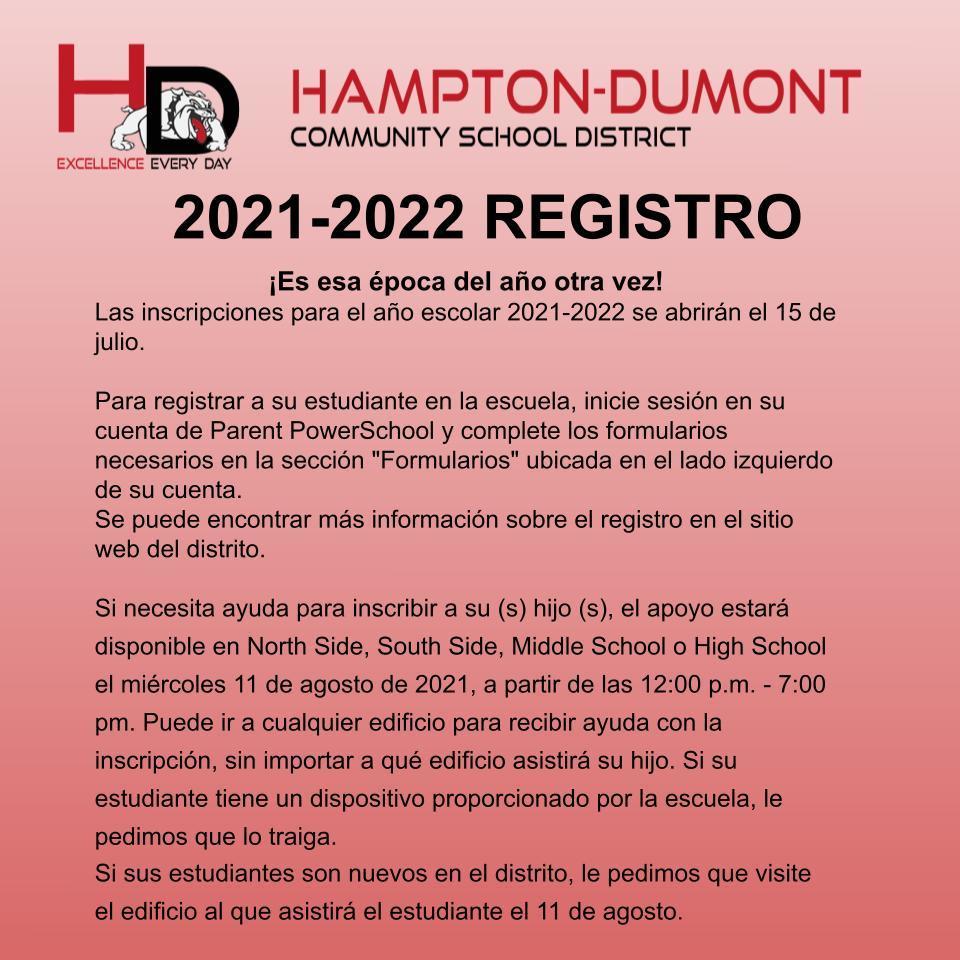 Graduates of 2020 - - If you have not picked up your revised diploma cover from last year, please do so as soon as possible. They are available in the high school office. Thank you!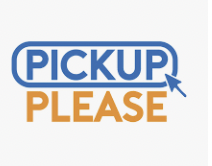 EVENTS for June 1st - - JV and Varsity Baseball will host Gladbrook-Reinbeck with JV starting at 5:30PM JV and Varsity Softball will travel to Boone Creasman Field - JV starting at 5:30PM GOOD LUCK BULLDOGS!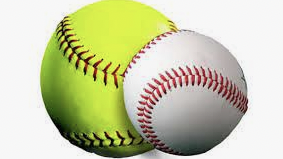 Tomorrow, May 29th, the Hampton-Dumont Bird Busters will have their final event at the Cedar Falls Gun Club. This event will start at 9:00AM Good luck to the students involved in this!

SENIORS - - Graduation pictures are now available for purchasing. The photography company took individual hand shake pictures and candid pictures of the event. Please use this code FM360781 at
www.strawbridge.net
Congratulations again CLASS OF 2021!

According to Iowa State Law, any student that will be a senior next school year (2021-2022) will need their 2nd meningitis shot before the school year starts. Failure to have this done will result in the student not being able to attend school. Thank you for your cooperation - Nursing staff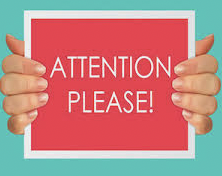 Good luck to our Softball team as they play Clear Lake tonight at the Lions Field. JV will start at 6:00PM with Varsity to follow at 7:30.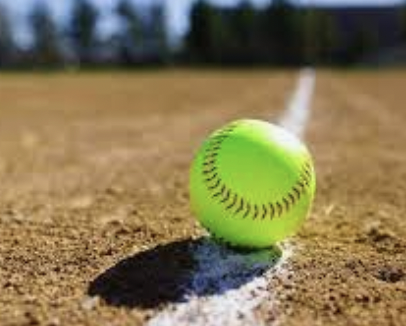 The softball and baseball games scheduled for tonight have been cancelled due to the inclement weather.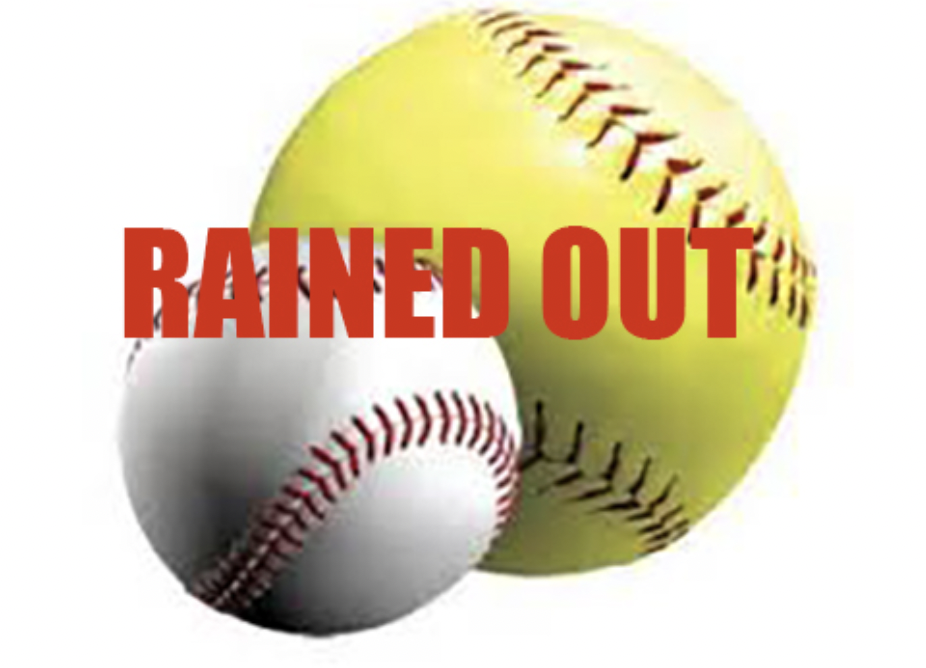 Staff enjoyed wearing these t-shirts to celebrate another successful school year on Wednesday. Great job students AND staff! ENJOY YOUR SUMMER!

Good luck to our Girls Soccer in their Regional game at Nevada tonight. Start time is 6:00PM - GO BULLDOGS! **This game is being played at SCORE Recreation Complex at 1545 Fawcett Parkway, Nevada - NOT Nevada High School. If patrons go to the high school they will be heading to a boys substate contest** ADMISSION: Online Ticketing Preorders or Debit Credit ONLY -- NO cash will be accepted, no exceptions $6 school-aged & above Online ticketing preorder link:
https://www.vancoevents.com/ORE
Tickets on sale NOW.